ESGinVC Interview Series: The extract below is from the interview with Andreas Surya & Richie Wirjan (Kejora Ventures).
Already published: Ha Duong (Ocean Investment), Bettina Denis (Gaia Capital Partners), Kinga Stanislawska (Experior VC, European Women in VC), Miki Yokoyama (Tech Founders), Farooq Abbasi (Preface Ventures, Diversity VC), Fabian Heilemann (Earlybird, Leaders For Climate Action), Kanyi Maqubela (Kindred Ventures), David Teten (Versatile VC), Liz Broderick & Chrys Chrysanthou (Kindred Capital).
Coming soon: Catherine Dupéré (Isomer Capital).
—
When did you realize that ESG responsibility should be an important topic for you?
Andreas Surya:
We started considering this topic in late 2017, early 2018, when we met with several LPs, especially US and EU and they brought it up with us. Since then, we have started to internally measure the ESG impact of our portfolio. We have done it for 2018 and 2019 and the measurement for this year will come soon.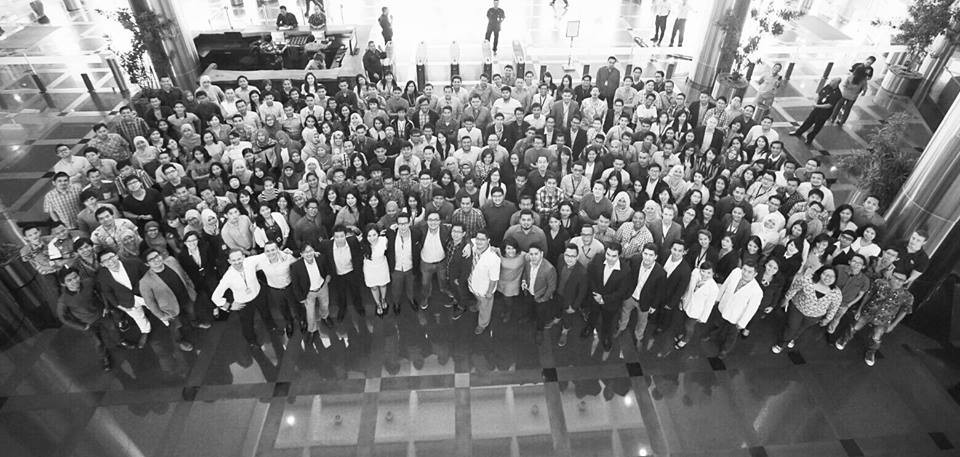 Are ESG considerations part of your decision-making process. If yes, how?
Andreas Surya:
ESG is becoming a more important factor when we decide whether to invest in a company or not. We want our portfolio to have a real sustainable impact; not just a financial impact for us and the company itself.
It is becoming a more and more important factor, and we are still evaluating the ESG key aspects needed to be added into our actual investment criteria. We are expecting the portfolio companies to monitor its ESG impact with the United Nations Sustainable Development Goals and we will also ask our portfolio companies to provide a yearly ESG report.
Richie Wirjan:
During our interview sessions and subsequent meetings with startups, we ask several questions about their social impact besides their financials. We want to know what they consider beyond the economic value of their business; if there is a strong positive involvement with society and responsibility towards the environment, surely we find it more attractive compared to others.
How do you make sure that the investment team pays enough attention to this topic?
Andreas Surya:
We have asked our investment team to conduct an ESG rating of our portfolio. That is one of the central things we do for the team to better understand and think about ESG. Beyond our considerations to add ESG criteria into our investment criteria, we are also training our team on how to evaluate ESG impact on a portfolio level. So far, everyone has been doing a lot self-learning and self-educating about ESG at our firm. In the future, we will standardize this by selecting materials, compiling them and making it a compulsory reading and learning for our investment team.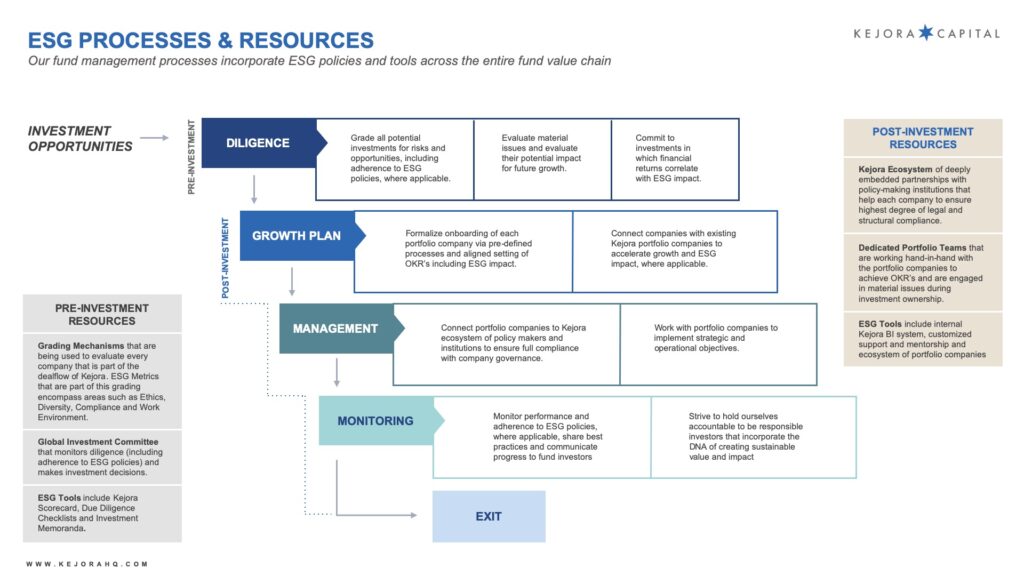 In South East Asia, to what extent are ESG policies being adopted across the tech industry? What is the overall direction of the VC industry?
Andreas Surya:
We feel it is not yet adopted widely across the board. Of all the pitch decks that we receive, only very few startups bring up ESG impact. This does show the mindset of the ecosystem at this moment. Within VC associations, this topic has been brought up a few times and people are starting to talk about it, but adoption is very early at this moment.


"With a strong mission and attention to social impact, I believe that startups can add value to the ecosystem beyond profit"
Richie Wirjan:
I've recently joined a row of webinars and conversations in the startup ecosystem. During these talks, the topic of social impact and purpose beyond profit frequently emerged, even though it was not a mandatory part of the program. In Indonesia, we understand that we face many humanitarian and environmental challenges. And these issues can also be addressed by early-stage startups, who are just starting out and growing. With a strong mission and attention to social impact, I believe that startups can add value to the ecosystem beyond profit.
Are ESG policies discussed at board meetings? If not, what is the reason for this?
Andreas Surya:
Yes, we do talk about ESG at board meetings. We also bring up this topic during investment committee meetings when we discuss investment opportunities. However, it is not yet a consistent discussion or framework to have.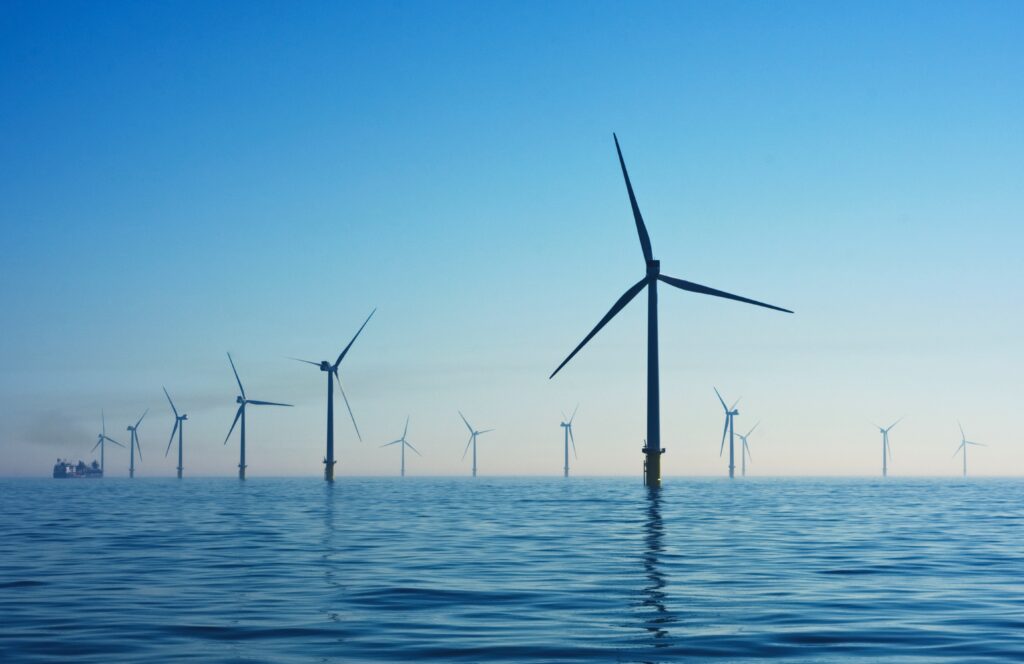 Have you been asked about your ESG policies by LPs during your fundraising?
Andreas Surya:
I would say that around 6 out of 10 LPs are starting to ask about the ESG policy of the fund and how ESG aspects are being used as investment criteria. Obviously, some of them are developmental financial institutions (DFIs), as it is in their mandate to do that. But some of them are typical institutional investors. So we feel this topic is getting more attention from LPs.
If we really want ESG to be broadly adopted, then everybody in the industry needs to be on board. Unfortunately, there is no such standard on how to actually report and measure ESG impact. When we talk to LPs and we send them the financial performance of the fund, they can ask: "How did you get the financial performance of the fund?" But there is no such feedback system on ESG measurement. Either they believe it or they don't believe it.


"If we really want ESG to be broadly adopted, then everybody in the industry needs to be on board."
Richie Wirjan:
To talk about ESG like we are now is a great reminder. Of course, every investor wants to have a great return, but we are seeing more and more that ESG impact is valuable not just for the fund, but for every related stakeholder. I'm truly happy for having this interview session with Blue Future Partners, because it reminds us that we need to talk about the importance of ESG impact and measurement at the earliest possible moment, especially for startups and founders who just started their venture. Usually, they don't really focus on impact because they are so busy with fine-tuning their business model, maximizing their operational efficiency and trying to make hyper growth happen. But there is another side to which we have to open our eyes a little bit more, which is the impact side.
—
With our #ESGinVC initiative, we want to foster a discussion around ESG and help each other develop and improve our frameworks. As part of this initiative, we spoke to leading managers and LPs about their ESG frameworks. The long-form interviews will be published in a reader on our website, while we will regularly post interview extracts on our social media channels (Linkedin — Twitter — Medium).
About Andreas Surya
Andreas Surya joined Kejora as Principal in 2015, where he leads the investment team responsible for analyzing investment opportunities, executing an investment deal and monitoring active investment portfolios. In his role, Andreas oversees more than 30 portfolio companies.
Andreas is deeply entrenched in the tech industry, with extensive experience in venture capital, telco, mobile, and IT. Prior to joining Kejora, Andreas worked at Cisco, Siemens and Nokia Siemens Networks, as well as helping to co-found MobileMonday Indonesia.
About Richie Wirjan
Richie Wirjan is an experienced entrepreneur, prolific public speaker and mentor, with a track record of over 10 years in strategic consulting, sales and marketing. In 2014, Richie founded the global award-winning strategic consulting company, Credens Consulting, where he spent half a decade working with Indonesia's largest blue-chip companies.
Apart from being an entrepreneur, Richie has held several keys roles in building Indonesia's startup ecosystem, from taking on a Director role at Jakarta's Founder Institute to guest appearances in startup conferences, events, and universities across Indonesia. Richie joined Kejora Capital in 2019 to further strengthen the spirit of entrepreneurship and startup ecosystem in Indonesia.
About Kejora Capital
Kejora Capital is the catalyst for Asia's brightest founders to build successful, high-growth leading companies across the region. Founded in 2014, Kejora is the leading venture capital firm that operates in the largest tech ecosystem in Southeast Asia. Recently, Kejora Star Capital (KSC) II has been ranked the best performing venture capital fund in the Asia Pacific by Preqin.
Since operating, Kejora has invested in over 35 startups in Asia and created more than 91,000 jobs globally. We are continuously focused on investing, building, and growing highly scalable businesses.
About Marco Cesare Solinas
Marco is an Analyst at Blue Future Partners, where he is responsible for sourcing and analysing new investment opportunities. He is passionate about Technology and Venture Capital and making an impact with investments. He focuses on both direct and indirect investments.
Previously, he has built an international and multicultural background across Italy, US, Germany, Turkey and Malaysia. Marco holds a CEMS Master's in International Management and a Bachelor´s in Economics and Finance from Bocconi University.
Linkedin — Twitter — Medium
About Blue Future Partners
Blue Future Partners is a Fund of Funds with decades worth of experience in investing in Venture Capital. We specialize in backing Emerging Managers focused on early-stage technology investments. We are people-centric and relationship-driven. We have a global mandate and existing relationships with Emerging Managers in the US, Europe, Israel, China and South East Asia.
Website — Linkedin — Twitter — Medium