ESGinVC Interview Series: The extract below is from the interview with Kinga Stanislawska, Co-Founder and Managing Partner at Experior VC and Founder of European Women in VC.
Already published: Miki Yokoyama (Tech Founders), Farooq Abbasi (Preface Ventures, Diversity VC), Fabian Heilemann (Earlybird, Leaders For Climate Action), Kanyi Maqubela (Kindred Ventures), David Teten (Versatile VC), Liz Broderick & Chrys Chrysanthou (Kindred Capital).
Coming soon: Bettina Denis (Gaia Capital Partners), Ha Duong (Ocean Investment), Andreas Surya & Richie Wirjan (Kejora Ventures) and Catherine Dupéré (Isomer Capital).
—
As a VC manager in an emerging hub like Poland, how do you think about ESG implementation and responsibility in your firm?
As the first female managed VC fund in Europe, ESG comes naturally to Experior. When I think of the increasing role of ESG in venture, I believe that the most important changes come from the LP level. I am a firm believer that the people who ultimately hold the money are the ones who influence and make the decisions, then everything else falls into place from the top. In the meantime, the sector can do bottom-up initiatives like European Women in VC, but it is not going to change the world alone, unless the fund's investors have ESG goals in mind, measure and report diversity and expect it from their managers and the portfolio companies.


"… the people who ultimately hold the money are the ones who influence and make the decisions, then everything else falls into place from the top."
The two areas of ESG of particular importance for me are: diversity in fund managers and sustainability across the portfolio. When it comes to the first area, we are obviously nowhere near where we want to be. We looked at funds that got funding from the largest public Fund of Funds in Europe and found that only around 5% of those with a General Partner title are female. Europe looks really dire here, while the US is more advanced. In Europe, if a female fund manager is trying to raise a VC fund, she can get to a 50 Million Euros capitalization. If it's a male team doing the same thing, the fund size may be 5–10 times bigger.
The second topic that I care about a lot is the sustainability and positive impact of projects. I often think about tweaking business models to ensure that they are more sustainable. As an example, Experior VC has made two investments into the broad furniture industry. One of them is Tylko, a B2C e-commerce company that makes customized shelving, a lot of the products actually sold in Germany and DACH. It is customized and on-demand, TYLKO doesn't produce anything that is not necessary and there is no wastage. Tylko ensures that there is a circular element to its business and that the products it makes are of high quality and can to be used for a long while.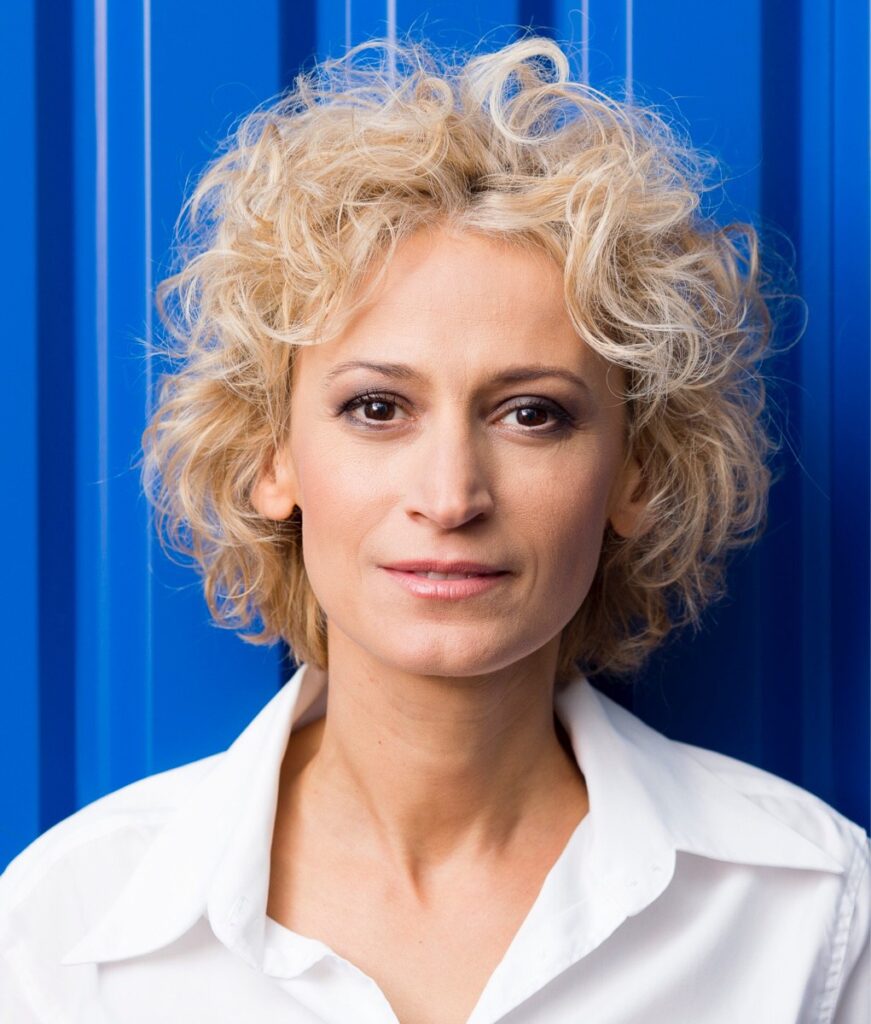 On the LP level, we don't have a golden standard in Europe for changing the status quo of low level of female VC fund managers. But before we do anything, we need to acknowledge that the issue is there. If we don't measure data, we can't acknowledge it. Unfortunately, we are still at the non-measurement stage and at the soft intention stage. The majority of institutions or family office you ask, will reply that they have an intention and support ESG and female investing, which is great. Let's turn that into action! Let's already start calculating and reporting na backing female fund managers. Being hypothetically 'gender neutral' has resulted in the current situation of single digit fund managers who are female.
On diversity reporting, the only big initiative in Europe where I see on the VC manager level are the initiatives of Diversity VC in the UK for the UK market. Recently, Unconventional Ventures have prepared a Nordic-focused female investment report. Other than that, there has not been much, at least not at the fund manager level. Level 20, again in the UK, is making progress for the private equity sector, but for venture such initiatives are yet to happen.
What I would like to see is an anchor LP investor in Europe that leads the effort on ESG in venture. This investor needs to have the resources, have ESG as a central mission and hence most likely would be funded with taxpayer money. They should be leading the effort in measuring data and taking action; without data, there is no discussion. As a first priority, we need to start regularly measuring diversity among all decision-makers in Venture Capital and also include junior investment personnel, because even the analysts are important in diversity measuring. The market then needs a leading LP with a clear strategy to invest in female-managed funds.


"What I would like to see is an anchor LP investor in Europe that leads the effort on ESG in venture."
What is European Women in VC and what initiatives do you implement?
We started out a few years ago when my partner in the fund and I realized that we were either the first or one of the first European VC firms set up by women. We didn't think of ourselves this way before, because the thought never crossed our minds that we were any different from anyone else. But at one point, we started to take notice and realized that there are so few women in venture.
We set up a first meetup for others like us with about 40 women from all over Europe. At the time, we were invited by the ambassador of Israel to visit Israel and meet women working at Israeli funds. We found that only a single digit percentage of women were managers, no matter what country you look at. Even in Israel, which is very advanced in terms of venture investments, it is the same. At the beginning we focused a lot on meetups and the community started to grow fast!
Today, the mission of European Women in VC has grown to include the following things: First, we want to make sure that more women work in VC, in particular in decision-making and check writing. Secondly, we help each other with pipeline, projects and co-investments. Third, we build bridges across regions and deliver best practices to each other. Often we have a question and can WhatsApp each other about it. There is a community to ask questions.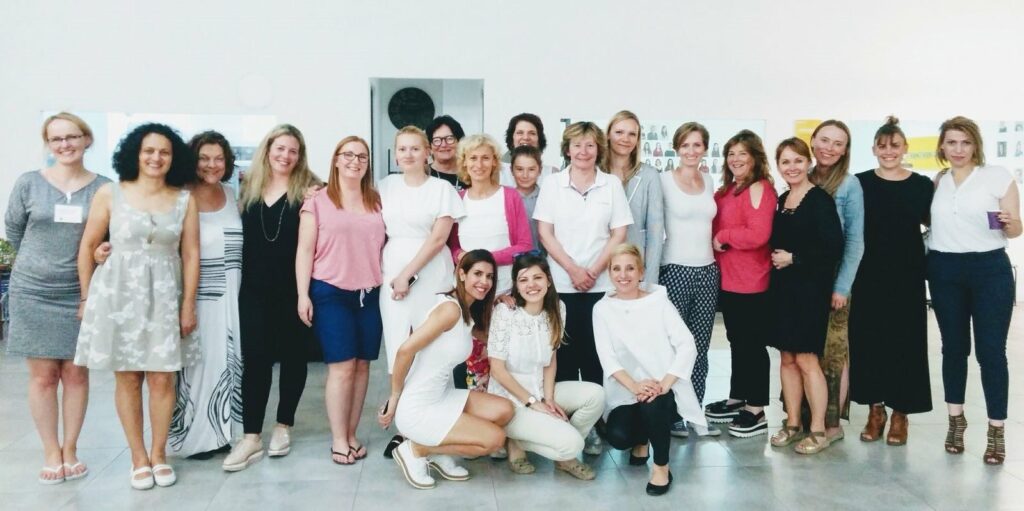 How do you think the VC industry as a whole should address the problem of too few women in senior leadership positions?
The VC industry itself cannot alone address the problem. The VC industry is about having funds to invest, finding the right portfolio companies and ensuring that investors get a return. They are not the main driver in this issue. We can go out to our LPs and say: "Look, these projects run by females are really good." But at the end of the day, everyone is betting on the future. It has been quite hard to deliver historical statistics about the performance of female founders. This is picking up, with McKinsey studies showing that female or blended teams actually have better returns. The latest article from Kauffman fellows covers this topic of better performance by diverse teams.


"We can go out to our LPs and say: Look, these projects run by females are really good."
An LP leader is needed to promote and back the diversity and women in VC agenda. They need to allocate capital to female managed funds. The positive impact will trickle down throughout the eco-system with positive impact on number of females getting funding as founders, on number of female angel investors co-investing and finally on the tech companies, with female co-founders employing more females in tech. This will positively impact development of products and services for the female customer and will have positive impact on society as a whole, in line with Sustainable Development Goals.
—
With our #ESGinVC initiative, we want to foster a discussion around ESG and help each other develop and improve our frameworks. As part of this initiative, we spoke to leading managers and LPs about their ESG frameworks. The long-form interviews will be published in a reader on our website, while we will regularly post interview extracts on our social media channels (Linkedin — Twitter — Medium).
About Kinga Stanislawska
Kinga Stanislawska is the Co-Founder of the leading Polish / CEE VC fund — Experior Venture Fund, with investments in data driven CEE startups with global ambitions.
Kinga is a VC investor and senior finance professional, with broad experience in the origination and execution of principal investments, value creation, monitoring and managing the portfolio equity investments. As the first VC fund in Europe founded by women, Kinga also co-initiated the European Women in VC Community.

About Experior Venture Fund
Experior Venture Fund is the leading early and growth stage venture capital investor in Poland. EVF invests between EUR 500k and EUR 3m in high-growth innovative companies that are driving transformative change in their industries.
The firm has a dedicated team of professionals who support entrepreneurs in delivering success. Support of the Experior Venture Fund is tailored towards the specific needs of each portfolio company, and the Fund provides a unique combination of both capital and operational know-how driving value creation of portfolio companies.
About European Women in VC
European Women in VC is the community of senior women investors (Managing Partners and founders of VC funds and Business Angels) that currently brings together over 350 women from all over Europe. It is a joint initiative of women from seven countries (Poland, Czechia, Bulgaria, Ukraine, Estonia, Slovenia, Hungary). They now have 19 ambassadors from 15 European countries and Israel.
About Marco Cesare Solinas
Marco is an Analyst at Blue Future Partners, where he is responsible for sourcing and analysing new investment opportunities. He is passionate about Technology and Venture Capital and making an impact with investments. He focuses on both direct and indirect investments.
Previously, he has built an international and multicultural background across Italy, US, Germany, Turkey and Malaysia. Marco holds a CEMS Master's in International Management and a Bachelor´s in Economics and Finance from Bocconi University.
Linkedin — Twitter — Medium
About Blue Future Partners
Blue Future Partners is a Fund of Funds with decades worth of experience in investing in Venture Capital. We specialize in backing Emerging Managers focused on early-stage technology investments. We are people-centric and relationship-driven. We have a global mandate and existing relationships with Emerging Managers in the US, Europe, Israel, China and South East Asia.
Website — Linkedin — Twitter — Medium