#ESGinVC interview series: Interview with Kanyi Maqubela, Managing Partner at Kindred Ventures.
Already published: Fabian Heilemann (Earlybird, Leaders For Climate Action)
Coming soon: David Teten (Versatile VC), Liz Broderick & Chrys Chrysanthou (Kindred Capital), Farooq Abbasi (Preface Ventures), Kinga Stanislawska (Experior VC & European Women in VC), Bettina Denis (Gaia Capital Partners), Ha Duong (Ocean Investment), Andreas Surya & Richie Wirjan (Kejora Ventures) and Catherine Dupéré (Isomer Capital).
—
How do you address ESG responsibility at Kindred Ventures?
We think of ESG responsibility as our most important job at a personal and company level. The reason for this is that technology is in and of itself amoral, meaning it is not good or bad. It´s just powerful. And if you don't immediately bring optimism or an attitude that technology will be oriented only towards the good, then it won´t happen automatically. So when we think about how to invest, we think about ESG first.
Besides the fact that technology is amoral, there are two other reasons for thinking about ESG first. One is that we want to do this for a long time. We think that one of the best ways to drive returns in any asset class is to have a structure where you can stick around longer than everybody else.
"The only way that we can do this for a long time is to be proud of what we are doing"
Warren Buffet is an amazing investor, but if you gave him $1 Million fifty years ago, he only became a billionaire in the last 20% of that, which speaks to the fact that longevity has a very big impact. For us as partners, the only way to do this for a long time is to be proud of what we are doing. And if you are not making the world a place that you are proud to live in, then you will churn out. You can´t do it long-term.
The second reason for why we prioritize ESG is that we believe the world is moving towards rewarding value-centric businesses at a higher rate. Values can be a competitive weapon in the marketplace as more and more consumers want to be stakeholders in a company, they don't just want to be shareholders or consumers. The information era has brought about a really sophisticated buyer who can look at something from all sides before spending their cash and their time. And they are thinking about it from all vectors as a human being and a participant in the market place. That's why we think values can be a competitive weapon that will build longer-lasting businesses.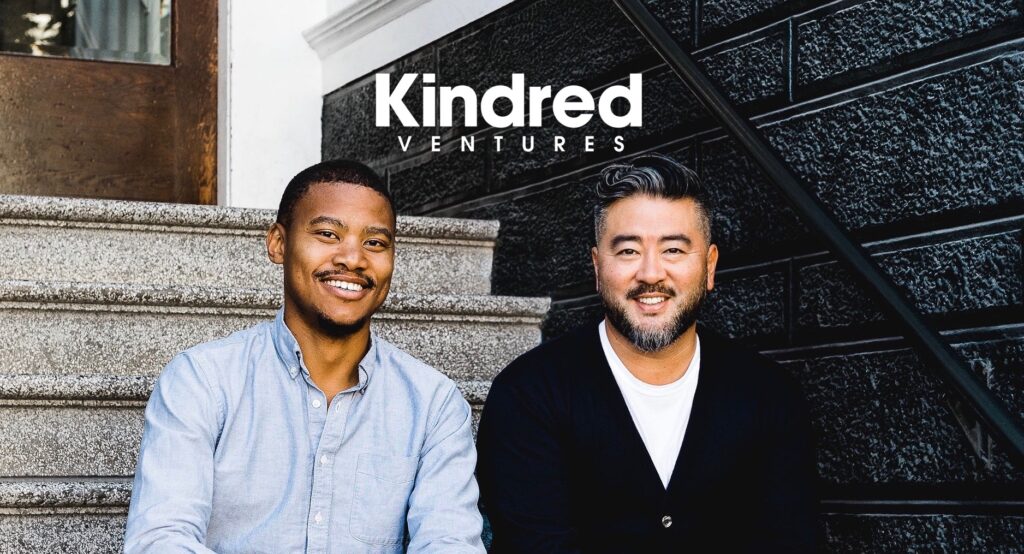 How do you collaborate with founders on ESG?
There are a couple of things that we can do and that we think are important to do. One is at the hiring level, because one of the most important things in building a great company is of course to hire extremely well.
When we help companies think about the criteria that they should be using and when we help them evaluate job requirements, one of the things we often put to them is this: "how do you make sure that the way that you've described this job requirement is not going to dissuade people from different demographics? How do you ensure that you can get enough women engineering candidates and how do you ensure that you get enough racial diversity in your talent pool?" So that is one of the standards that we want them to push you to adhere to.
"How do you make sure that the way that you've described this job requirement is not going to dissuade people from different demographics?"
At the founder level we spend a lot of time thinking about that. We actually do less on the environmental and the sustainability front directly with the founder, but only because the types of founder that we optimise for are already founders that don´t just want to build a massive business, but also intuitively care about this issue.
In our portfolio, we have some fashion ecommerce that leans towards rental and sustainability. We have some supply chain and logistic companies that lean towards the circular economy and reusable materials. We have hardware that leans towards consumption of less fossil fuel. Each time we make an investment in a given area, there is always a natural proclivity on the part of the founder towards ESG.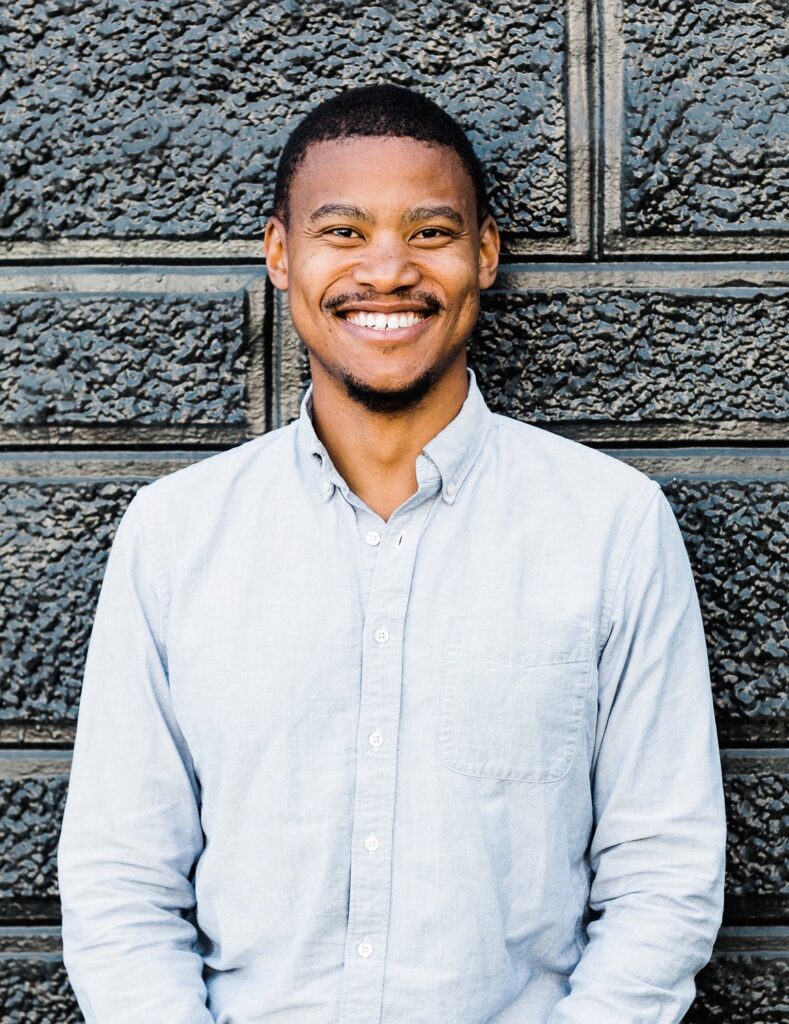 From the perspective of a GP, how can LPs contribute more to the topic?
I think the two most important things that LPs can do is to show conviction and commitment. That means to be willing to be an early commitment to a manager, because when I am really invested in a founder, the relationship is much stronger. We are both mutually much more aligned, because if we both care about something a lot, then we are going to have a really great relationship. Conviction is number one.
"If you can frame ESG in the context of conviction and commitment, then you will be effective and persuasive."
And then commitment is number two, which is following through on your promises and sticking around through good times and bad. A lot of investors will promise to be supportive, but there will always be a bad quarter or a challenging investment or a market condition. And suddenly that investor has a lot of reasons for why they can´t commit anymore. That is a mild, but true breach of trust. And what that implies is thinking about ESG. If you can frame ESG in the context of conviction and commitment, then you will be effective and persuasive.
If you can say: "I am explicitly trying to invest with managers that value ESG, can you put it in your diligence book?" If they put it in their diligence book and you commit early, you changed the industry. Now it is in their book and you impacted the trajectory of that firm by showing commitment. I think conviction and commitment is always the way to impact VCs the most and if you introduce ESG in the middle of that, then you will get your desired end.
—
With our #ESGinVCinitiative, we want to foster a discussion around ESG and help each other develop and improve our frameworks. As part of this initiative, we spoke to leading managers and LPs about their ESG frameworks. The long-form interviews will be published in a reader on our website, while we will regularly post interview extracts on our social media channels (Linkedin — Twitter — Medium). 
About Kanyi Maqubela 
Kanyi Maqubela is a Managing Partner at Kindred Ventures. He served as a Partner at Collaborative Fund, where he was an early advisor to Tala and Walker & Co., and a board member at Buffer, Camino Financial, Spruce, and True Link. Kanyi is a co-founder at Heartbeat Health, and previously ran growth at One Block Off the Grid (acquired by $NRG) and was an early employee at Doostang (acquired by Universum Global).
Kanyi has also served as a Lecturer and Adjunct at New York University Tisch School of the Arts, a curriculum adapted from his time as a student at Stanford University.
Linkedin – Twitter
About Kindred Ventures
Founded in 2014 and based in San Francisco, California, Kindred Ventures is a seed-stage venture capital fund led by Kanyi Maqubela and Steve Jang. Their mission is to back visionary and dedicated founders who want to solve the most important problems and vastly improve people's lives around the world.
Kindred Ventures has invested in over 80 companies and the team has served as founders, early employees, and advisors in several pioneering technology startups.
About Marco Cesare Solinas
Marco is an Analyst at Blue Future Partners, where he is responsible for sourcing and analysing new investment opportunities. He is passionate about Technology and Venture Capital and making an impact with investments. He focuses on both direct and indirect investments.
Previously, he has built an international and multicultural background across Italy, US, Germany, Turkey and Malaysia. Marco holds a CEMS Master's in International Management and a Bachelor in Economics and Finance from Bocconi University.
Linkedin – Twitter – Medium
About Blue Future Partners
Blue Future Partners is a Fund of Funds with decades worth of experience in investing in Venture Capital. We specialize in backing Emerging Managers focused on early stage technology investments. We are people-centric and relationship-driven. We have a global mandate and existing relationships with Emerging Managers in the US, Europe, Israel, China and South East Asia.
Website – Linkedin – Twitter – Medium