ESGinVC Interview Series: The extract below is from the interview with Bettina Denis, CFO/COO at Gaia Capital Partners.
Already published: Kinga Stanislawska (Experior VC, European Women in VC), Miki Yokoyama (Tech Founders), Farooq Abbasi (Preface Ventures, Diversity VC), Fabian Heilemann (Earlybird, Leaders For Climate Action), Kanyi Maqubela (Kindred Ventures), David Teten (Versatile VC), Liz Broderick & Chrys Chrysanthou (Kindred Capital).
Coming soon: Ha Duong (Ocean Investment), Andreas Surya & Richie Wirjan (Kejora Ventures) and Catherine Dupéré (Isomer Capital).
—
Given the ongoing discussions about the role of technology in society, what do you think the VC community can do to better distribute the benefits of technology?
It is true that technology can significantly damage or contribute to the creation of social and environmental values. For us, there are two ways to be responsible. The first one is through the business model of the company. We need to first understand if the company provides a service or product that is intended and designed to contribute to society in a sustainable way. The second way of being responsible is through actual business practices. Does a company have a sustainable and responsible behavior towards its employees, the larger community and the environment?


"We are running out of time and it is important that we collaborate and share our best practices with one another."
As a VC, the first way to ensure that tech contributes positively to society is to only fund sustainable companies. This means investing in companies that have already adopted responsible practices in the tech ecosystem. We feel that it is important for us to finance them and to help them expand their influence. On the other hand, we also believe in improving their behavior once they have been funded. We want to collaborate with the companies that we invest in, so that they become more responsible and have a material impact on society.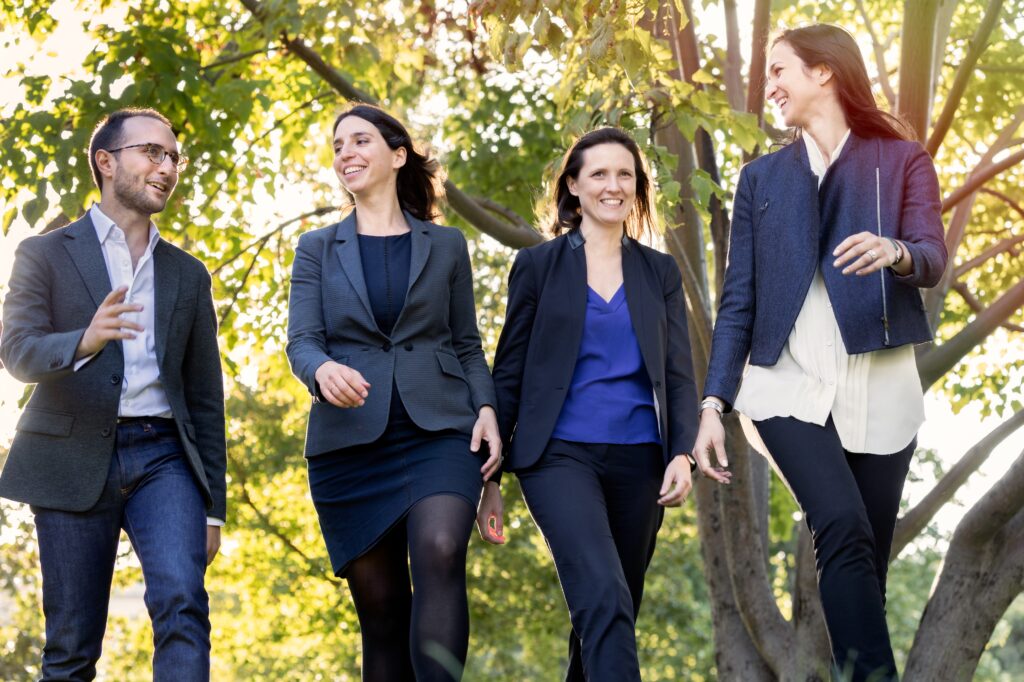 As an investor, we also think it is very important to share our practices. We are running out of time and it is important that we collaborate and share our best practices with one another. It is in this vein that we cowrote a charter called "Responsible Investing in Technology" with our partner Sycomore Asset Management, a pioneer in responsible investment on listed markets. This charter is available in open source and provides a coherent framework to investors and companies to help them identify and achieve a more responsible strategy.

How are ESG policies integrated into your investment process?
Many studies show that investing in a sustainable way mitigates risk and creates a positive impact. That is why we include ESG issues in every step of our investment process. First comes the sourcing, where we only look at businesses that already address key sustainable challenges. Naturally, we exclude all non-ESG sectors like tobacco and weapons from our investments, but also companies whose revenue comes from coal.
Then during the deal execution, just as we do the classic legal, social, tax and finance due diligence, we perform due diligence on ESG together with Sycomore Asset Management's specialists. We can rely on the cutting-edge work that they have been conducting for several years on listed companies and use their benchmarks and ESG frameworks. We assess the business model and the business practices of the company and we also interview the C-levels about their understanding of ESG and assess if they are ready to improve their practices.


"Just as we do the classic legal, social, tax and finance due diligence, we perform due diligence on ESG."
Once we have invested in the company, we build a 100-day plan including a specific ESG section. In this roadmap, the first thing we do is to identify someone to be in charge of the ESG strategy of the company. Together with that person, we set an action plan, starting with a workshop where we dig into the different topics that we identified in our due diligence. This detailed action plan is structured around the United Nations Sustainable Development Goals (SDGs). We ourselves have signed on to the UN Principles for Responsible Investing (PRI).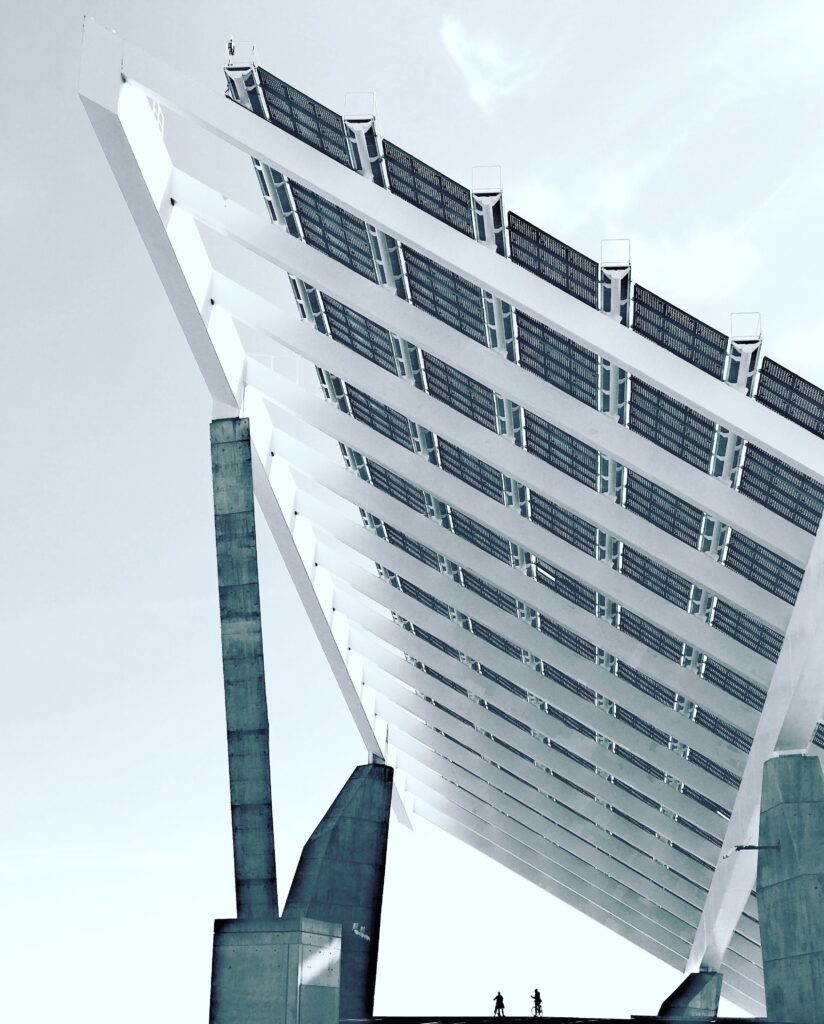 When it comes to the board level, we foster our portfolios to implement a dedicated ESG board once a year. It is crucial if you want to position ESG as a key topic. Otherwise, the board never has enough time and ESG always comes up in the last five minutes of the meeting.
Do you monitor specific ESG metrics? Can you provide some examples?
Just as you monitor a business by looking at its revenue or its growth rate, we look at KPIs that monitor ESG actions. Each of our companies has their own KPIs, because they all have their own specificities. For the companies that we now have in the portfolio, we measure the satisfaction level of the team, the employee turnover and the percentage of diversity backgrounds.


"What happens between one reporting and the next is what really counts."
Regarding the environment, we also ask each company to calculate their carbon footprint. We are still at the beginning of our journey and in discussions with our portfolio companies to fine tune these KPIs, but the above metrics have already been set. The other goal we have is for them to consider becoming a "B Corporation", which is a certification of social and environmental performance. One of our portfolio companies already has the certification and the other two are in the process of getting it.
Can ESG policies help venture capital firms build their competitive advantage? If so, how?
Having an ESG policy is just essential. A VC firm can no longer say that they don't have an ESG policy, so having one is not really a competitive advantage. The competitive advantage comes from the actions each VC firm implements and how they collaborate with their companies. The way in which we help companies become responsible makes the real difference. Sending out a detailed ESG report to be filled out on an annual basis is important, because it helps to know what the metrics are and if they are improving. But still, it is just a report.
What happens between one reporting and the next is what really counts. I think it becomes a competitive advantage when we collaborate with portfolio companies, when we implement workshops, action plans and when we share best practices. It is really the actions that make the difference, not our policies.
—
With our #ESGinVC initiative, we want to foster a discussion around ESG and help each other develop and improve our frameworks. As part of this initiative, we spoke to leading managers and LPs about their ESG frameworks. The long-form interviews will be published in a reader on our website, while we will regularly post interview extracts on our social media channels (Linkedin — Twitter — Medium).
About Bettina Denis
Bettina Denis is the CFO/COO of Gaia Capital Partners, an investment firm focusing on teams who choose to address major environmental and societal challenges in their scale-up strategies. Prior to joining Gaia Capital Partners in 2019, Bettina spent 14 years as a Director at Deloitte Transaction Services.
About Gaia Capital Partners
Gaia Capital Partners is an entrepreneurial firm dedicated to investing in the next generation of digital scale-ups. We back responsible entrepreneurs with global ambitions and help them build sustainable leadership positions. We invest in growth stage companies at the intersection of impact and technology. We create bridges between venture and public markets. We are based in Paris, and operate across Europe.
About Marco Cesare Solinas
Marco is an Analyst at Blue Future Partners, where he is responsible for sourcing and analysing new investment opportunities. He is passionate about Technology and Venture Capital and making an impact with investments. He focuses on both direct and indirect investments.
Previously, he has built an international and multicultural background across Italy, US, Germany, Turkey and Malaysia. Marco holds a CEMS Master's in International Management and a Bachelor´s in Economics and Finance from Bocconi University.
Linkedin — Twitter — Medium
About Blue Future Partners
Blue Future Partners is a Fund of Funds with decades worth of experience in investing in Venture Capital. We specialize in backing Emerging Managers focused on early-stage technology investments. We are people-centric and relationship-driven. We have a global mandate and existing relationships with Emerging Managers in the US, Europe, Israel, China and South East Asia.
Website — Linkedin — Twitter — Medium