ESGinVC Interview Series: BFP interview with Laura Gonzalez Estefani Founder & CEO of TheVentureCity. 
Previous interviews include: Kinga Stanislawska (Experior VC, European Women in VC), Miki Yokoyama (Tech Founders), Fabian Heilemann (Earlybird, Leaders For Climate Action), Kanyi Maqubela (Kindred Ventures), David Teten (Versatile VC) .
—
How do you approach ESG at TheVentureCity and how is it integrated into your investment process?
We started our company and fund in 2017 when there was almost no talk about ESG in the venture world. Both of us founders are women in our 40s, mothers of three and two kids each, who had witnessed the lack of diversity and sustainability in tech first-hand. With TheVentureCity, we wanted to fix a problem that we had experienced ourselves for many years.
So you can say that ESG is part of our DNA. We are extremely proud to have a very diverse team from 17 different countries of different ages, with more than 50% women. But we got here not because we are complying with a specific framework, but because we felt that this was the best way to build our fund. Diverse backgrounds lead to more diverse opinions, which foster better decision-making and ultimately higher returns. If on the other hand you are surrounded with people of the same age, background, culture or religion, then you will more or less all make the similar decisions.


"Diverse backgrounds lead to more diverse opinions, which foster better decision-making and ultimately higher returns."
In parallel to building a diverse team, our mission is to invest in industries that are fundamental for the well-being of humanity. When we developed the thesis of our fund, we asked ourselves the following question: what are the biggest problems that humanity will face in the next 10 years and how can we contribute to fixing them? The core areas we identified were Labour, Mobility, FinTech, HealthTech. Even in the developed countries, so many people still do not have access to basic health and financial services, which is why we are very invested in those spaces.
But it would be dishonest to say that we rigidly follow a specific ESG framework. We've had it as part of our DNA since our inception. Not because somebody was forcing us to, but because ESG is at the heart of the problems that we are facing as a society.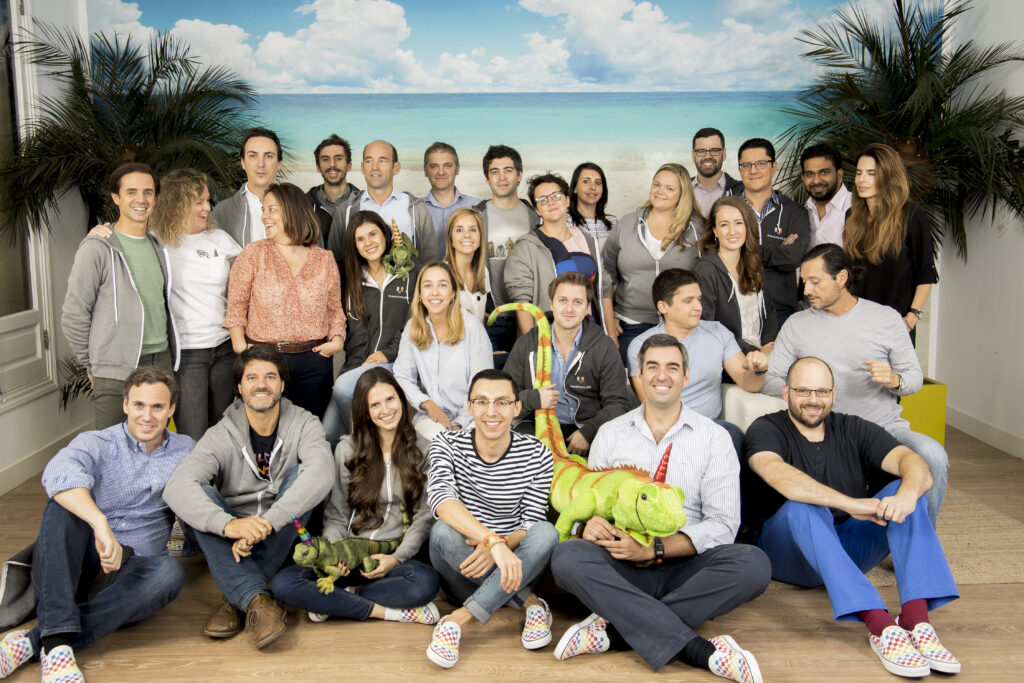 How do you track ESG compliance in your portfolio?
We have never seen ourselves specifically as an impact fund or ESG fund, we just think about the biggest problems that need solving to help the most people. For this reason, our entire portfolio leans heavily towards ESG because we simply don´t invest in companies that are not part of our investment thesis.
Still, it is very important for us to keep the companies that we have selected accountable. For each startup, we set specific KPIs and goals that we review every quarter. We discuss their roadmap and goals, and sit down together with our engineers and our team to work alongside their team. It is important to mention that our fund is an operational fund, because we feel it is essential to have the right balance between bankers and tech-experts in our team.


"…it is essential to have the right balance between bankers and tech-experts…"
We are very operational and help them understand key KPIs, how to measure company success and where they stand on impact. For example in HealthTech, we have a company that helps people from Latin American and Spanish-speaking countries with basic health information. For such companies, the KPIs is the number of people they are helping month over month, like how many consultancies they have been doing or how many of them got a doctor's appointment. Everything is tied back to the investment thesis.
How does your partnership with the World Bank work?
TheVentureCity was the official acceleration partner for the World Bank's annual Innovate4Climate Pitch Hub Competition in 2020. As partners, we provided mentorship, support and knowledge to the top 5 finalists of the competition. This was done through a pre-competition pitch bootcamp designed to support all 5 finalists in their final pitch decks and presentations. In addition, we ran a one-week bootcamp for the finalists with virtual workshops designed to support them on product management, capital raising, team management, data for decision making and finding product market fit. For the remainder of the year, TheVentureCity provided one on one mentorship for the 5 founders on a monthly basis.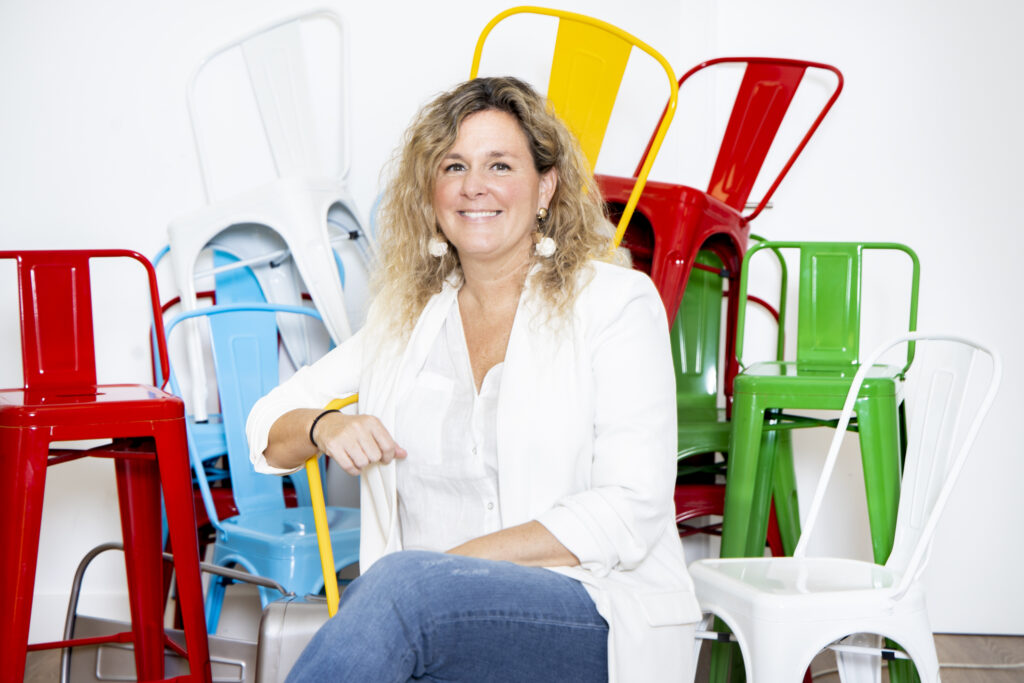 Can you tell us about your role as Board Member of the European Innovation Council?
I am one of 22 members of the European Innovation Council, which is a board formed by scientists, researchers, government officials, entrepreneurs and Venture Capitalists. It's a phenomenal group of people that directly advises the Commission about what is needed in Europe to get back to the levels of entrepreneurship we had a couple of decades ago. It could not be more diverse. We meet for a full day every 4 months. On top of that, I was also selected to be part the new European Commission Investment Committee, which manages over 3b Euros. The mission of this fund is to invest directly into equity into the companies that we believe are going to be disrupting key industries in years to come. We always co-invest with existing and new investors and we also provide support and experts advisory when needed. The minimum ticket is 500.000 Euros and we also coordinate our efforts with the European Investment Bank.
What advice would you give to emerging managers on how to structure their ESG policies?
There is not a one-size-fits-all approach to structuring an ESG framework or responsible investment policy. In order to structure the right ESG policies for you, you need to first look at your fund's investment profile, who are your stakeholders and the commitments that you can realistically make.

"There is not a one-size-fits-all approach to structuring an ESG framework…"
So, first ask yourself: what are your core beliefs? What is your investment thesis? What is your investment strategy? Answering these questions first will be key to defining and structuring your ESG policies. And your ESG policies should be tailored to the investment thesis and strategy of the fund. This will allow you to make specific ESG policies that can be quantifiable and can realistically be accomplished along with the strategy of the fund. If you don't do this, you risk making generic policies which can eventually create a disconnect between your fund's investment strategy and the ESG objectives that you set for yourself.
—
With our #ESGinVC initiative, we want to foster a discussion around ESG and help each other develop and improve our frameworks. As part of this initiative, we spoke to leading managers and LPs about their ESG frameworks. The long-form interviews will be published in a reader on our website, while we will regularly post interview extracts on our social media channels (Linkedin — Twitter — Medium). 
About TheVentureCity 
TheVentureCity is a new growth and accelerator model that helps diverse founders achieve global impact. Their mission is to make the global entrepreneurial ecosystem more diverse, international and accessible to fair capital. TheVentureCity is an international, operator-led venture accelerator designed to make the global entrepreneurial ecosystem more diverse, international and accessible to fair capital. TheVentureCity is backed by an experienced team of engineers, product and growth managers, including early employees from Facebook, WhatsApp, eBay, Vodafone, Millicom, Paypal, Meryl Lynch, and others. 
 
About Laura González-Estéfani  
Laura is the founder and CEO of TheVentureCity. Since founding TheVentureCity in 2017, Laura has supported 58 companies through its 5-month product-led growth program and an additional 23 companies through its first fund. She's grown the reach of TheVentureCity to campuses in Miami and Madrid, as well as offices in San Francisco and Sao Paulo. An early employee of Facebook, Laura spent almost nine years supporting the platform's growth initiatives in Silicon Valley, Latin America, Spain and Portugal. Prior to Facebook, Laura held management roles at eBay and Siemens, and co-founded Esplaya.com, the first beach tourism digital platform in Spain in 2000. 
 
About Marco Cesare Solinas 
Marco is an Analyst at Blue Future Partners, where he is responsible for sourcing and analysing new investment opportunities. He is passionate about Technology and Venture Capital and making an impact with investments. He focuses on both direct and indirect investments. 
Previously, he has built an international and multicultural background across Italy, US, Germany, Turkey and Malaysia. Marco holds a CEMS Master's in International Management and a Bachelor´s in Economics and Finance from Bocconi University. 
Linkedin — Twitter — Medium 
 
About Blue Future Partners 
Blue Future Partners is a Fund of Funds with decades worth of experience in investing in Venture Capital. We specialize in backing Emerging Managers focused on early-stage technology investments. We are people-centric and relationship-driven. We have a global mandate and existing relationships with Emerging Managers in the US, Europe, Israel, China and South East Asia. 
Website — Linkedin — Twitter — Medium