With our #ESGinVC initiative, we want to foster a discussion around ESG and help each other develop and improve our frameworks. As part of this initiative, we spoke to leading managers and LPs about their ESG frameworks. The long-form interviews will be published in a reader on our website, while we will regularly post interview extracts on our social media channels (Linkedin — Twitter — Medium).
The extract below is from the interview with Dorothea Gotthardt, Investment Manager at Capnamic Ventures.
Previous interviews include: Kinga Stanislawska (Experior VC, European Women in VC), Miki Yokoyama (Tech Founders), Fabian Heilemann (Earlybird, Leaders For Climate Action), Kanyi Maqubela (Kindred Ventures), David Teten (Versatile VC)


—
How do you address ESG responsibility at Capnamic Ventures?
At Capnamic Ventures, we invest in technologies that shape the future. The future that we want to live in is one where planet and people are treated with respect.
There is no more question that, economically speaking, renewable energies and the circular economy are huge market opportunities. Therefore, we are actively validating hypotheses around these topics and scouting for technologies that enable the change to a more sustainable tomorrow. Some of our recent investments evolve around meta-trends such as clean energy, decent work and quality education. A topic we are currently following closely are technologies that bring more transparency and sustainability to the supply chain, one of the biggest emitters of greenhouse gases and unfair treatment of workers. We strongly believe that technological innovation will be the enabler for a sustainable future and are continuously on the lookout for technologies disrupting the status quo and making processes more efficient and sustainable.


"There is no more question that, economically speaking, renewable energies and the circular economy are huge market opportunities."
Being an agnostic software investor without a dedicated impact focus, we want to support all of our portfolio companies in becoming more active in dealing with ESG. We are still on the journey of identifying suitable measures. Implementing a framework for ESG KPIs in our portfolio and discussing them on board level is on top of our priority list to bring more attention to the topic.
Leading by example is crucial to implement such policies in the portfolio. For a few years now, we have measured and offset our carbon footprint with the support of Leaders for Climate Action, which has become an industry standard for many startups and VCs. Additional policies e.g. regarding company travel, are in place to incentivize all of us at Capnamic Ventures to minimize and increase awareness about our footprint.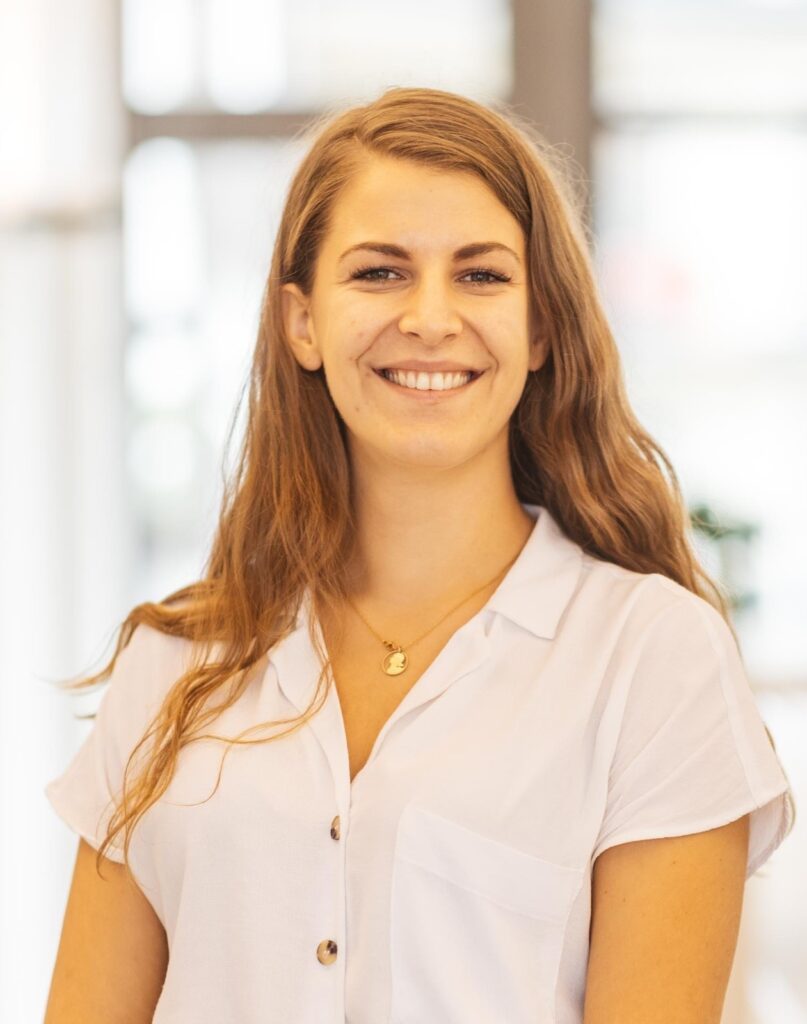 To what extent do you take ESG compliance into account in your due diligence and how do you track compliance in your portfolio companies?
"Do no harm" was our guiding principle with regards to ESG in the past. All our portfolio companies have to undergo a negative screening process so that we can evaluate whether they are actively – directly and indirectly – harming any environmental, societal or governance aspects.
Climate change and societal inequality being amongst the biggest risks to the economy, we have decided to take action and go a step further in our due diligence. We are actively sparring with funds who have been focusing on ESG for years and with the teams of great initiatives such as ROSE to identify a suitable pre-investment ESG risk assessment for our next investments. Next to those impact discussions pre-investment, we will set objectives during the Due Diligence that companies will need to report on periodically.
For all our future investments, we will take the LFCA Sustainability Clause into our investment contracts so that we have the contractual ground to continuously track ESG compliance within our portfolio. This practice also has become standard for many VCs and shows how the industry is working on not only measuring financial, but also sustainability performance and mirrors the common understanding that returns will be correlated to ESG performance in the long-term.

As an industry, what should venture capital do to better address ESG issues?
A lot has happened in the past years and regulations such as the EU Taxonomy or the Sustainable Finance Disclosure Regulation have put top-down pressure on the industry to foster a more active approach to ESG and to stop greenwashing.


"ESG should be an opportunity for startups, not another bureaucratic hurdle."
Many VCs are working on integrating ESG in their processes. This is an important initial step, but we should keep in mind that nobody needs to reinvent the wheel. Many of our impact-focused peers have great frameworks and processes in place and are happy to share best practices to make the whole industry more sustainable. By working on finding a consensus or industry standard, we can also make sure that startups will not be met with different frameworks and processes with every VC they speak with. ESG should be an opportunity for startups, not another bureaucratic hurdle.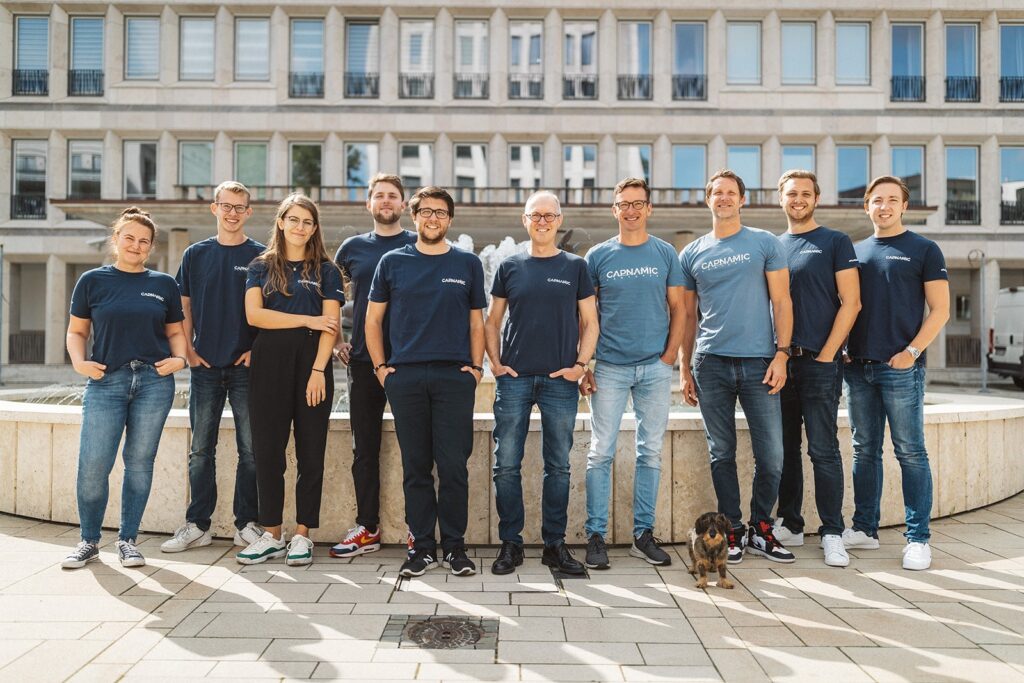 How do you see the approach to ESG changing in tech companies independently from investors?
With increasing importance of ESG related topics in society overall, we also see founders in tech companies approaching this topic more actively. As a response to the market opportunity and out of personal motivation, more and more founders build businesses that have sustainability and the enablement of a more sustainable future at their core.


"Sustainable business practices have become a crucial aspect of employer branding…"
Another development that we have witnessed is how especially younger generations focus more and more on the impact of their work. Sustainable business practices have become a crucial aspect of employer branding and many of our portfolio companies are working on great initiatives such as freeing budget to host sustainability contests and to support ESG-related projects. Being big fans of best practice sharing at Capnamic, we are currently organizing an ESG workshop so that we and our portfolio companies can be inspired by each other on how to take action.

What conversations do you have with your LPs around ESG? Is attention to ESG driven more by them or by the GPs?
We see proactive interest in the topic across the board – ESG is relevant on all levels. We have constructive discussions with our LPs sometimes initiated from our side, sometimes from the LPs. We see that especially their investors are also increasingly keen to understand how they deal with the topic, which fosters their activity further. For us, they represent a great sounding board and we strive to leverage their know-how from their multiple GP relations as often as possible.
—
About Dorothea Gotthardt
Before joining Capnamic in 2019, Dorothea gained experience in private equity and in tech startups at different stages. At Capnamic, she is part of the Investment Team and responsible for ESG. She studied International Economics and Finance in France, Taiwan, and Italy.

About Capnamic Ventures
Capnamic Ventures (www.capnamic.com) is one of Europe's leading early-stage Venture Capital firms, with offices in Berlin and Cologne. The VC invests most of its funds in tech startups in the German-speaking region. Capnamic also joins forces with international co-investors. All portfolio companies are supported through Capnamic's global network of investors and industry partners.

About Marco Cesare Solinas
Marco is an Analyst at Blue Future Partners, where he is responsible for sourcing and analysing new investment opportunities. He is passionate about Technology and Venture Capital and making an impact with investments. He focuses on both direct and indirect investments.
Previously, he has built an international and multicultural background across Italy, US, Germany, Turkey and Malaysia. Marco holds a CEMS Master's in International Management and a Bachelor's in Economics and Finance from Bocconi University.
Linkedin — Twitter — Medium


About Blue Future Partners
Blue Future Partners is a Fund of Funds with decades worth of experience in investing in Venture Capital. We specialize in backing Emerging Managers focused on early-stage technology investments. We are people-centric and relationship-driven. We have a global mandate and existing relationships with Emerging Managers in the US, Europe, Israel, China and South East Asia.
Website — Linkedin — Twitter — Medium