ESGinVC Interview Series: The extract below is from the interview with Ariana Thacker, Founding Partner at Conscience VC.
—
What has motivated you to take a more impact-driven approach to investing?
Here's the stigma a lot of VCs face – the words "venture capitalism" don't exactly scream empathy to the general public. I'd like to change that, or, at least be a big part of that change.
Investors who want to be seen as more than a human instrument enabling financial gain through an infusion of capital, can choose to diversify their portfolio among a plethora of emerging startups that really matter to them – companies that contribute to the greater good in their own unique ways, as well as provide real financial ROI.
Most investors I know have causes they care deeply about and visions of a more sustainable, equitable, and socially conscious future. Personally, I think that comes naturally from those of us who have experienced first-hand the challenges presented by some form of a non-idyllic socio-economic background. A lot of people I meet today don't realize how hard I fought to get to where I am. My parents (superheroes in their own way) worked hard…really hard to put their family's needs above their own. We grew up humble, but happy.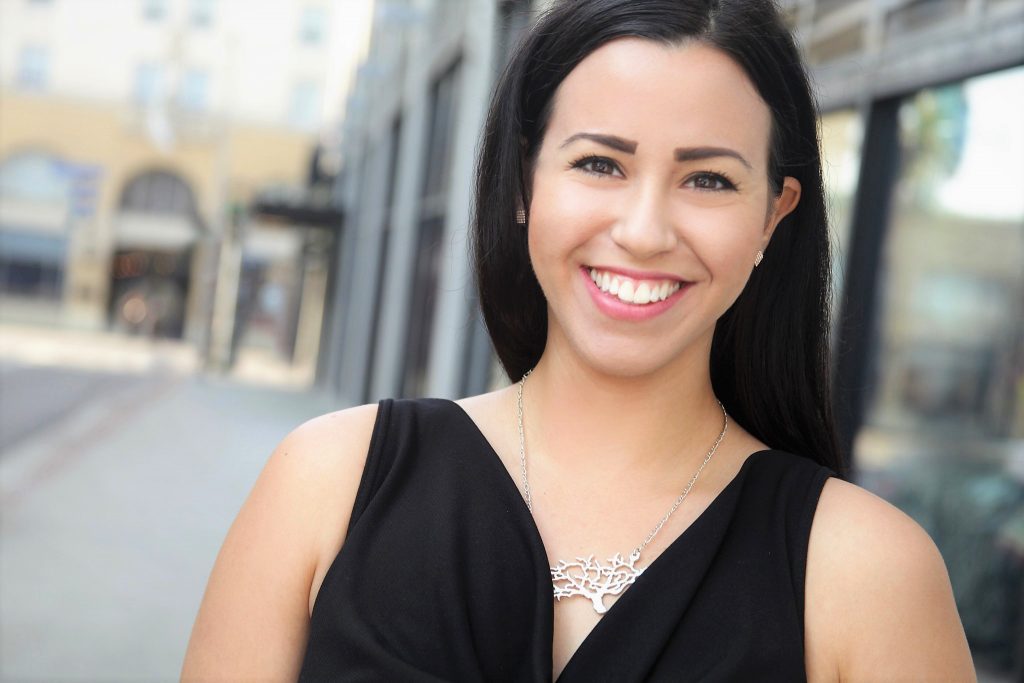 Education was always very important to me, and I've always had a deep passion for the sciences. To that end, I self-funded my Chemical Engineering degree from UCLA and became the first member of my family to graduate from college. Paying for a college education by myself and still graduating in 4 years was hard; studying for the entrance exams, doing the research about college choices, figuring out the application process, writing the essays, acquiring references, and getting on the Dean's List each year – that was harder.
Bringing an empathetic lens to investing is what has led Conscience to some of the most exciting, impact-driven, socially responsible, and financially promising companies in the marketplace. These companies are not only pioneering their industries into uncharted territories, they're also perfectly reflective of Environmental, Social, and Governance (ESG) investing.


How are you advancing diversity in venture capital?

I've carried a passion with me for supporting the self-starters and underdogs throughout my career as an engineer and investor. That drive to advocate for talented, but often-overlooked people have remained present in my most recent endeavor, which is the building of "Conscience," an early-stage VC firm pioneering the intersection of consumer and science.

I built Conscience as a one-woman-show from the ground up during the COVID-19 pandemic, which has been the most challenging but rewarding undertaking to date. Besides Conscience, among the spectrum of roles I'm most proud of is serving as the President of the Society of Women Engineers and the founding of a non-profit group—recognized by Congress—whose mission it was to advance women in STEM.

Initiatives to advance underrepresented groups remain close to my heart and are reflected in my investments. In fact, over 50% of my personal and fund portfolio companies are led by female and diverse founders. This wasn't a social initiative – the investments made were into the best-in-class founders, which naturally lent itself to a diverse portfolio.


Walk us through one of your portfolio companies aligned with ESG investing.

Nimbus is an outstanding example of ESG investing in the portfolio. They have produced a narrow-tilting vehicle that has the form factor of a motorcycle, but the safety features of a car. The company's proprietary and patent-pending tilt technology has positioned itself as an urban transportation solution to congestion, parking, fuel consumption, and pollution.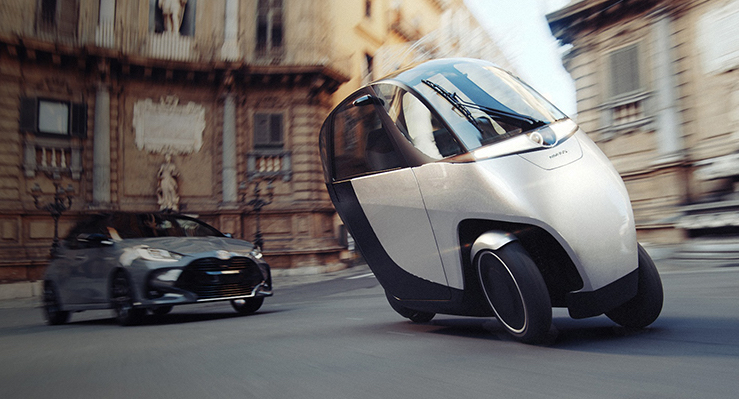 Nimbus has the ability to unlock expanded productivity gains from a segment of the population that could not previously afford reliable and efficient transportation. At a price point of $99/month to rent and $6,420 to buy for their base model, Nimbus will enable affordable transportation for the masses, as the cost of renting one of their vehicles is below or at the cost of monthly bus fare in several major cities, including New York, Seattle, Chicago, Los Angeles, and Miami.

From a climate impact perspective, automobiles are one of the largest contributors to transportation-related carbon emissions, with trends showing greater emissions despite the increased presence of alternative fuel vehicles. Nimbus is estimated to be 3x as green as standard electric vehicles at 370 MPGe and requires less materials and batteries than traditional EVs.

Nimbus vehicles are also 4x smaller than traditional cars, leading to tangible benefits in navigating through traffic and finding parking. They're designed for city dwellers with a sleek and compact two-seat cabin, at half the width of a Smart Car, with plenty of room for storage.

Nimbus is truly the future of urban mobility with powerful and impactful ripple effects in sustainability and accessibility.
—
With our #ESGinVC initiative, we want to foster a discussion around ESG and help each other develop and improve our frameworks. As part of this initiative, we spoke to leading managers and LPs about their ESG frameworks. The long-form interviews will be published in a reader on our website, while we will regularly post interview extracts on our social media channels (Linkedin — Twitter — Medium). 
Previous interviews include: Kinga Stanislawska (Experior VC, European Women in VC),Miki Yokoyama (Tech Founders), Fabian Heilemann (Earlybird, Leaders For Climate Action), Kanyi Maqubela (Kindred Ventures), David Teten (Versatile VC)

About Ariana Thacker
Ariana Thacker is the Founding Partner of Conscience VC, an early-stage fund pioneering the intersection of consumer and science. Ariana is a technical investor with a portfolio of 30+ companies alongside leading investors. She graduated with honors from UCLA in chemical engineering, with technical expertise spanning Fortune 500 companies to early-stage start-ups. She is a community leader for diversity, with tenure as President of Society of Women Engineers, Founder of congressionally-recognized philanthropic organization, and 50% of her portfolio allocated to diverse and female founders.
About Marco Cesare Solinas
Marco is an Analyst at Blue Future Partners, where he is responsible for sourcing and analysing new investment opportunities. He is passionate about Technology and Venture Capital and making an impact with investments. He focuses on both direct and indirect investments.
Previously, he has built an international and multicultural background across Italy, US, Germany, Turkey and Malaysia. Marco holds a CEMS Master's in International Management and a Bachelor´s in Economics and Finance from Bocconi University.
Linkedin — Twitter — Medium

About Blue Future Partners
Blue Future Partners is a Fund of Funds with decades worth of experience in investing in Venture Capital. We specialize in backing Emerging Managers focused on early-stage technology investments. We are people-centric and relationship-driven. We have a global mandate and existing relationships with Emerging Managers in the US, Europe, Israel, China and South East Asia.
Website — Linkedin — Twitter — Medium