#ESGinVC interview series: BFP speaks to Olga Koulechova, Partner at Starquest Capital. 
 
Previous interviews include: Kinga Stanislawska (Experior VC, European Women in VC), Miki Yokoyama (Tech Founders), Fabian Heilemann (Earlybird, Leaders For Climate Action), Kanyi Maqubela (Kindred Ventures), David Teten (Versatile VC).

—
How do you address ESG responsibility at Starquest Capital?

We are very committed to systematically integrating ESG criteria into our investment process and apply different ESG measures depending on the investment phase.
During pre-investments, we start off by applying a sectorial exclusion against industries like tobacco, gambling, pornography or coal, as well as any activity that has a negative impact on one or more Sustainable Development Goals. When it comes to the due diligence, we work together with an external consultancy that helps us conduct an ESG and impact assessment of each startup, and we also include a dedicated ESG section in the investment memo.
During the holding period, we define a specific ESG action plan for each company that is tailored to the company's business model and maturity. We conduct an annual ESG monitoring and reporting that is shared across the entire portfolio and we have ongoing discussions with the company's management on areas of improvement. During this entire process, we are assisted by an independent consultancy that also helps us to conduct an annual ESG audit of each startup.
In an exit scenario, a section dedicated to ESG will be included in the exit memo and if relevant, a vendor ESG due diligence is conducted to highlight the company's progress on its ESG practices.


Do you apply a specific ESG framework when assessing potential startups and how do you collaborate with founders on ESG?
Yes, we have a specific ESG framework in place. Before investing, our prospect companies have to respond to an ESG questionnaire, which includes a total of 101 indicators and covers 4 main topics: governance, environmental footprint, social footprint and supply chain.
The founders cooperate with us on ESG issues because we only invest in companies that are concerned by their global impact and our competitors, co-investors and more largely the VC community in France is perfectly in line with these principles, so there are is room for negotiation on this framework.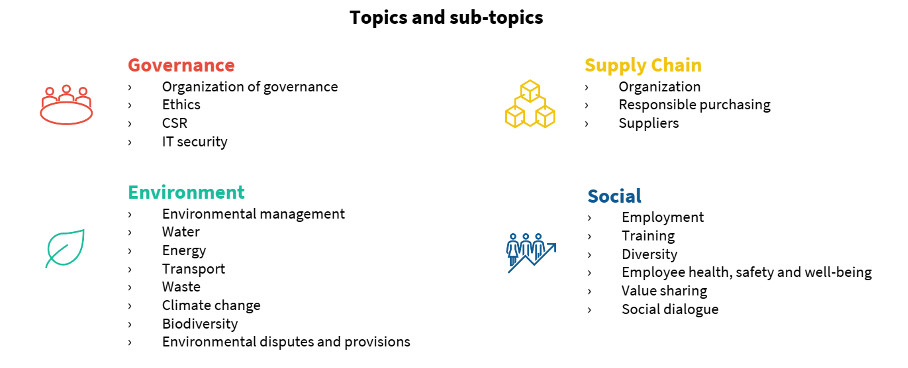 From the perspective of a GP, how can LPs contribute more to ESG in venture capital?
The VC sector has a vital role to play in sustainable development, because it drives progress by equity investing and in turn by influencing board-level decision making.
This is why from our point of view, LPs positioning themselves on ESG issues is vital for humanity. Their influence and importance should not be underestimated, especially in the overcrowded PE and VC environment where fundraising is increasingly difficult and demanding. Specific requirements from LPs place constraints on GPs to build a serious and thorough ESG strategy, meaning that ESG matters may become the next multiple arbitrage lever.


LPs positioning themselves on ESG issues is vital for humanity.
Thankfully close to 100% of institutional investors are concerned by ESG and impact issues. A lot of progress has been made on important themes which were nascent only three or four years ago, such as the Sustainable Development Goals (SDGs) and human rights, while new themes like climate risk are starting to emerge. Hopefully, the approach to responsible investments will mature further, so that the interests of GPs and LPs will show an even greater alignment.


Where does the French ecosystem stand in terms of ESG and how do you see ESG practices evolving in the European VC landscape?
In France, the ecosystem is probably more mature in terms of ESG integration than other European countries. This is partly linked to the fact that French sovereign investors like CDC, CNP, ERAFP and others related to the CDC Group were very early to integrate ESG criteria and to apply it to Private Equity and Venture Capital funds around 2010 – 2011. This led other institutional investors to increasingly become concerned and to integrate ESG frameworks themselves.
Today, practically all French institutional investors have an ESG framework in place and it has become unmissable in due diligence questionnaires, RFPs and RFIs. The French LPs go quite far in their ESG due diligence and want to see tangible strategies implemented by GPs with specific examples in action.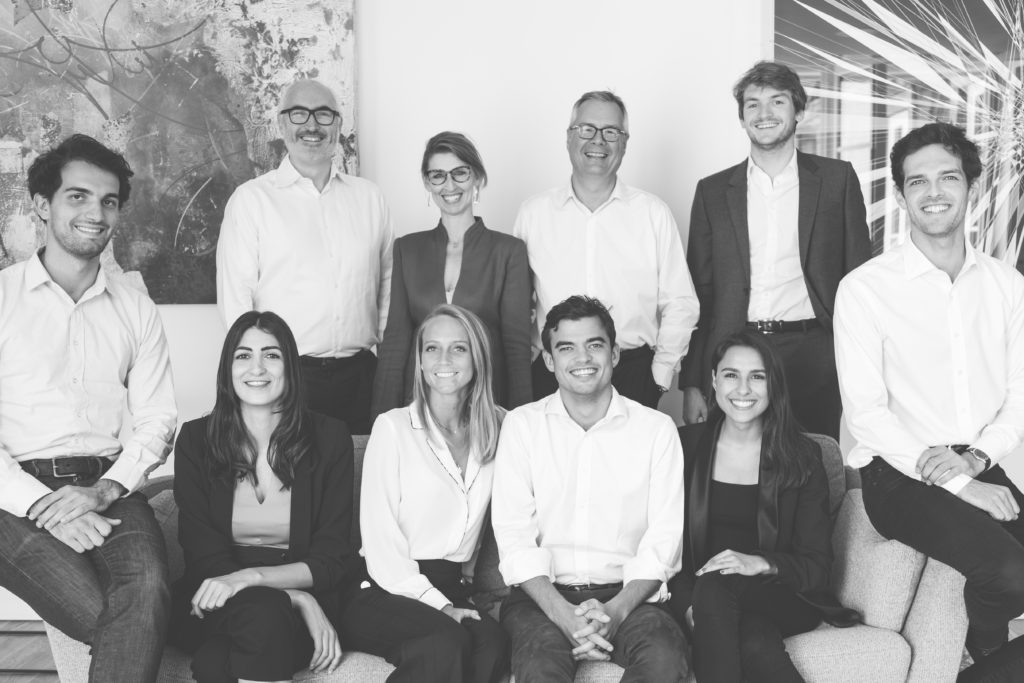 Unfortunately, despite a very serious ESG approach applied to their portfolio companies, numerous French GPs do not respect the same ESG criteria in their own companies, especially concerning issues like profit sharing, diversity, feminization of management teams etc. We hope that LPs will continue to put pressure on GPs to develop their ESG policies and further contribute to a healthier environment in the industry!


We hope that LPs will continue to put pressure on GPs to develop their ESG policies
Like in France, LPs in other European countries are express a growing interest in ESG responsibility. This reflects the view that environmental, social and corporate governance issues – including risks and opportunities – can affect the long-term performance of issuers.
Over the past years, considerable attention has been given to ESG criteria and investing, due to at least three factors. First, recent studies suggest that ESG investing can, under certain conditions, help improve risk management and lead to returns that are superior to returns from traditional investments. Second, growing societal attention to the risks from climate change, the benefits of globally-accepted standards of responsible business conduct, the need for diversity in the workplace and on boards, suggests that societal values will influence investor and consumer choices. Third, there is growing momentum for corporations and financial institutions to move from short-term perspectives of risks and returns, to a longer-term sustainability in investment performance.
These factors continue to impact the global vision of the European LPs, so we do think that ESG requirements will lead to a more mature ecosystem with a better defined and standardized ESG framework.
—


#ESGinVC 
With our #ESGinVC initiative, we want to foster a discussion around ESG and help each other develop and improve our frameworks. As part of this initiative, we spoke to leading managers and LPs about their ESG frameworks. The long-form interviews will be published in a reader on our website, while we will regularly post interview extracts on our social media channels (Linkedin — Twitter — Medium).

Olga Koulechova 
Olga is originally from Russia and has lived in France for more than 27 years. She graduated from Moscow University (1993, Mathematics, MS), from Bordeaux University (2000, PhD, Applied Mathematics) and from INSEAD (2005, MBA). Olga started in Industry (EADS), worked for several years in Asset Management (Natixis, Rothschild), and then in Private Equity for 11 years (Partner Fundraising & IR at Idinvest, then Truffle Capital and now with Starquest). 
 
About Starquest Capital 
Starquest Protect is a 100M€ Impact fund under the "PROTECT" thesis. It will invest in Later stage Venture deals, companies operating in sectors relative to Climate and Resources Protection, as well as Protection of Human beings from negative impacts of progress (ex. Cybersecurity). 
The fund will take significant minority stakes in 12 to 15 companies and target a net IRR of 20% along with a multiple of x3, over 10 years. The first closing is scheduled for the end of June. 
 
About Danchun Chen
Danchun is an Analyst at Blue Future Partners as part of the research team. She is fascinated by the great impact of venture capital and tech startups on the future economy and societal development at a global scale. Prior to BFP, she gained experiences in Strategy Consulting, Startups and Venture Capital across China, France, Singapore, India and Switzerland.
Linkedin

About Blue Future Partners 
Blue Future Partners is a Fund of Funds with decades worth of experience in investing in Venture Capital. We specialize in backing Emerging Managers focused on early-stage technology investments. We are people-centric and relationship-driven. We have a global mandate and existing relationships with Emerging Managers in the US, Europe, Israel, China and South East Asia. 
Website — Linkedin — Twitter — Medium