ESGinVC Interview Series: A BFP interview with  Enrico Reiche and Tim Schneider from PwC.
Previous interviews include: Kinga Stanislawska (Experior VC, European Women in VC), Miki Yokoyama (Tech Founders), Fabian Heilemann (Earlybird, Leaders For Climate Action), Kanyi Maqubela (Kindred Ventures), David Teten (Versatile VC).
—

How has PwC's view on ESG evolved in recent years?
Enrico Reiche:
It has actually evolved a lot. Our attention and services used to be narrowly focused on compliance and risk mitigation, but this has changed significantly in recent years. We now pay attention to all the positive aspects of ESG, especially from the perspective of sustainable value creation and sustainable transformation. While we still work on risk mitigation, we also advise on the value creation through ESG compliance along the entire company lifecycle.
The fascinating thing is that you can really see a value discrepancy between companies that follow ESG guidelines and those who don't. We ran a series of stock market analyses and found that ESG compliance actually increases the value of listed companies. This shows that ESG is not just about building reports, it pays off financially too!


"you can really see a value discrepancy between companies that follow ESG guidelines and those who don't."
Do you monitor specific ESG metrics at PwC? Can you provide some examples?
Tim Schneider:
The evolution of how we view ESG is very much reflected in our internal metrics. First of all, I think it is significant to mention that PwC has committed to being net zero by 2030. Here in Germany, we are also part of Leaders for Climate Action through our start-up initiative Next Level.
Our biggest effort in the area of impact and ESG has been our commitment to the UN Sustainable Development Goals. We analysed our internal processes in an elaborate project and identified 5 out of the 17 SGDs to which we can meaningfully contribute as a company with our operations and services. Our selection is: Quality of Education, Gender Equality, Decent Work & Economic Growth, Responsible Consumption & Production and Climate Action. We are committed to steering towards these 5 Goals and implementing measurable actions for each.
In terms of Climate Action for example, we compensate for our CO2 emissions, we use an amazing number of 98% green electricity at PwC, we adjusted our travel policies and implemented a new disposal concept. What I like most about our initiatives is that once a year we publish our PwC Sustainability Report where we open up externally by disclosing our sustainability track record.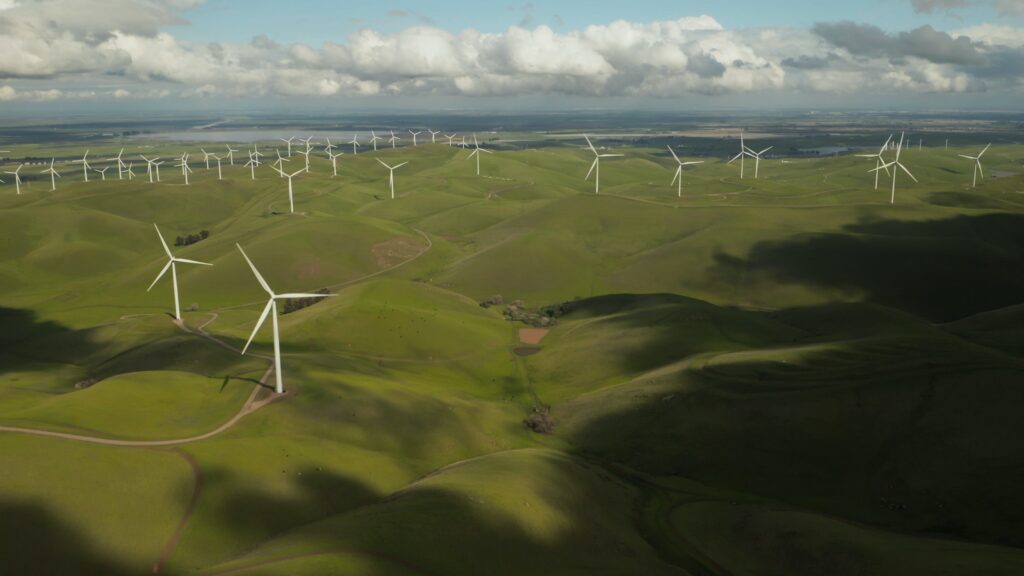 Are you seeing investors pay more attention to ESG policies in venture?
Enrico Reiche:
We definitely do. ESG awareness originated more among PE investors, but is now very much part of venture as well. More and more investors talk to us about ESG and we also approach them proactively.
However, while the awareness is there, we still see limited knowledge on best practices and a lack of clear policies. Some fund managers are starting to work together on this topic, but most of them lack the time, resources and knowledge to establish ESG best practices in their daily work. Considering the unique position that venture capital has in the investment cycle, it would be very helpful if VCs implemented best practice solutions together. This in turn would build more awareness among startups and help them develop their own ESG policies.
My expectation and hope is for venture investors to really embrace their ESG responsibility and bring it to startups very early. It would not have to be equal for all startups and could differentiate based on stage, but an emphasis on ESG should be part of every investment.

How do you see the approach to ESG changing in tech companies independently from investors?
Tim Schneider:
We actually see that most founders are very aware of ESG principles, but there are two factors preventing them from paying more attention to it. First, founders are limited on time and focus. As an early-stage startup, you are very focused on product development and sales traction, which of course is quite understandable.
Secondly, tech companies in their origin are not as ESG threatening as for example old economy players. Because of this, founders may underestimate the importance of ESG for themselves. They may say: "well, we're just a software company, what bad can really come from us?" But if you actually look at the internal processes and supply chains of startups, many things have a big impact on social and also environmental aspects. To give one example, multi-tenant data centres are one of the highest per capita consumers of electricity.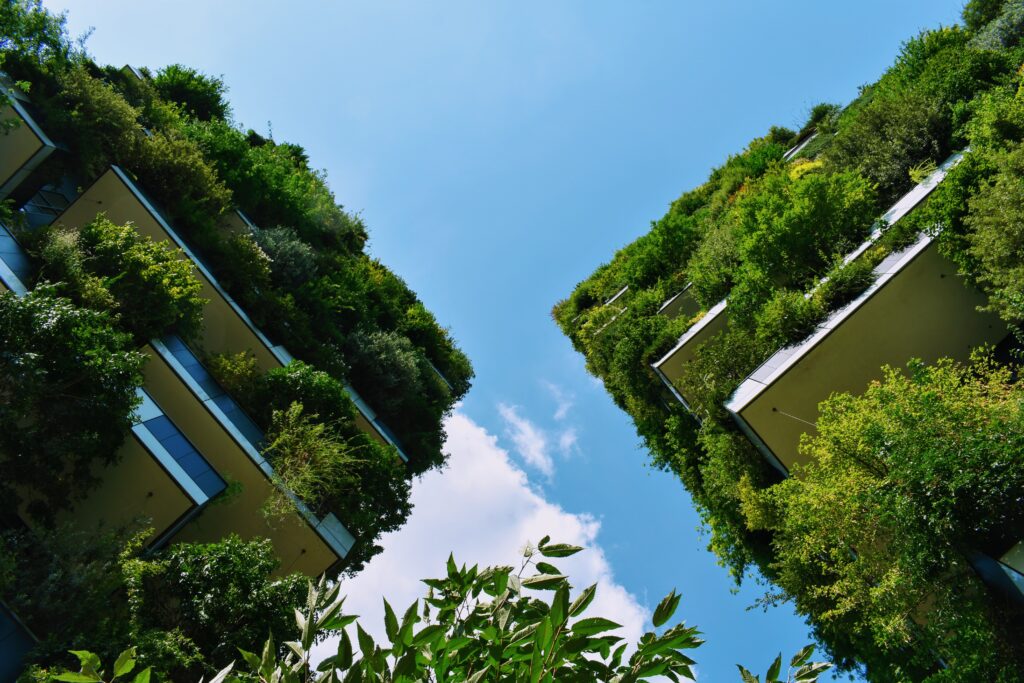 We do see that founders are open and interested to talk about ESG, but there is a lack of focus and some underestimating of the importance. In the end, it's about finding the right balance at the right stage. We should not require founders to implement rigid ESG standards at an early stage, but allow them to grow into it as their company grows.


"…founders are open and interested to talk about ESG, but there is a lack of focus and some underestimating of the importance."
For founders, it is now the right time to understand that steering your company in accordance with SDGs can actually pay off in the long term. It means having a more resilient business model and ultimately having a higher valuation, which we already see it in the public markets and will see more in venture capital.


How can limited partners support VC managers in implementing ESG policies within their firms and at portfolio level?
Enrico Reiche:
ESG will not go away, so my recommendation is to start with the implementation and best practices now. Then, you can transport these best practices to your portfolio companies or to your funds. It is important to understand that ESG is less about compliance or reporting, it is about new opportunities. I think it is important to have a positive mindset around this topic and being aware that there are great value creation opportunities in following ESG measures.


"…ESG is less about compliance or reporting, it is about new opportunities."
If the LPs make it clear to investors where they are headed and what expectations they have in terms of reporting at investment and portfolio level, it will give VCs the respective guidance to push it down to their investments. LPs should give clear guidance to GPs on how to think about ESG for their funds so that they can transport it to their portfolio.

Tim Schneider:
What is most important is for LPs and GPs to start a conversation and develop a common understanding of impact and ESGs. They need to first find a common understanding that this topic is about value creation rather than compliance.
Then, LPs should start requesting ESG reporting from their GPs. We have already seen the positive effects of this in private equity where LPs have more influence and where ESG reporting is now much more professional. However, we also need to be clear that small-ticket LPs can't be the ones request this. It is the task of the anchor LPs to start requesting those reports, because they have the power to bring that into the market.
On the other hand, an anchor LPs should not just dump their standard ESG requirements on the GP and make things too complicated for them. It must be a collaborative and open approach, otherwise they will become overwhelmed and lose traction. The great thing is that there are a lot of trainings out there on ESG topics, how to integrate them and how to work with startups on this.
— 
  With our #ESGinVC initiative, we want to foster a discussion around ESG and help each other develop and improve our frameworks. As part of this initiative, we spoke to leading managers and LPs about their ESG frameworks. The long-form interviews will be published in a reader on our website, while we will regularly post interview extracts on our social media channels (Linkedin — Twitter — Medium). 

About PwC
PwC is a leading auditing and consultancy firm that provides support to clients from all sectors to enable them to obtain their objectives – More than 12,000 specialists with around 600 partners at 21 locations in Germany are working every day to ensure that this trust is justified. With over 50 German CVC and VC clients PwC is a strong partner in the German venture ecosystem. Through their startup initiative NextLevel PwC supports yearly over 300 innovative, fast-growth scale-up companies to meet their growth ambitions.
About Enrico Reiche
Enrico keeps an even keel when asked why corporates should invest in startups – and not just because he frequently goes sailing and deep-sea fishing with his family, but also because he is an expert in venture deals and CVC structuring, implementation and execution. As the lead of the startup team NextLevel's Raise programme, he is able to look at all aspects from the perspective of corporates, investors and founders.
About Tim Schneider
Tim is part of PwCs Venture Deal practice actively supporting early stage founders on their growth journey and connecting them to PwC's network of investors and corporates. Prior to the Venture Capital practice, Tim advised international Private Equity investors along their deal journey from Financial Due Diligence up to PMI. With a background in industrial engineering and management, Tim is passionate about experiencing how technology will further shape our future.
About Blue Future Partners 
Blue Future Partners is a Fund of Funds with decades worth of experience in investing in Venture Capital. We specialize in backing Emerging Managers focused on early-stage technology investments. We are people-centric and relationship-driven. We have a global mandate and existing relationships with Emerging Managers in the US, Europe, Israel, China and South East Asia. 
Website — Linkedin — Twitter — Medium 

 About Marco Cesare Solinas 
Marco is an Analyst at Blue Future Partners, where he is responsible for sourcing and analysing new investment opportunities. He is passionate about Technology and Venture Capital and making an impact with investments. He focuses on both direct and indirect investments. 
Previously, he has built an international and multicultural background across Italy, US, Germany, Turkey and Malaysia. Marco holds a CEMS Master's in International Management and a Bachelor´s in Economics and Finance from Bocconi University. 
Linkedin — Twitter — Medium