Blue Future Partners (BFP) made its first investment in India through backing Tanglin Venture Partners. The investment is a major milestone for BFP and reinforces our mission to be a leading global investor in the Venture Capital asset class. Below we answer three major questions related to our market entry to India: Why did we start exploring India for investments, how did we approach our market entry into India, and how did we make our first investment? 
Why India and why now?
India, a $3 trillion economy (nominal GDP), is one of the fastest growing large economies in the world. The economy will grow to $5 trillion by 2025. India has emerged as the third largest startup ecosystem in the world after the US and China. Moreover, India has one of the most positive demographics globally, with an open and democratic market and legal system.
The maturing venture ecosystem in India has caught the attention of many foreign investors – BFP being no exception. As of July 2021, India has received $18 billion in Venture Capital Investments, up from $10 billion in 2020. As of September 2021, the country has produced 65 unicorns, out of which 28 of them were created in 2021 alone. With improved quality of startups, more evolved business models and matured founders, India has become a hot-bed for future innovations.
Additionally, the exit landscape of the country has dramatically improved in recent times. India has been known to have problems around exits which was earlier limited to trade sales or IPOs in the US.
In the yesteryears, market regulations required an IPO-aspirant to be profit-making for at least three years before it took the primary market route and onboard a broader set of investors. However, with recent regulations changes, high-growth venture backed startup are allowed to list on Indian stock exchanges, even though they are unprofitable.
Startups like Zomato, PayTM, and Nykaa IPO-ed domestically in 2021. With several other startups lined up for public listing in coming days and large cap domestic companies such as Reliance and Tata becoming more active in acquiring young companies, the overall exit landscape has significantly improved.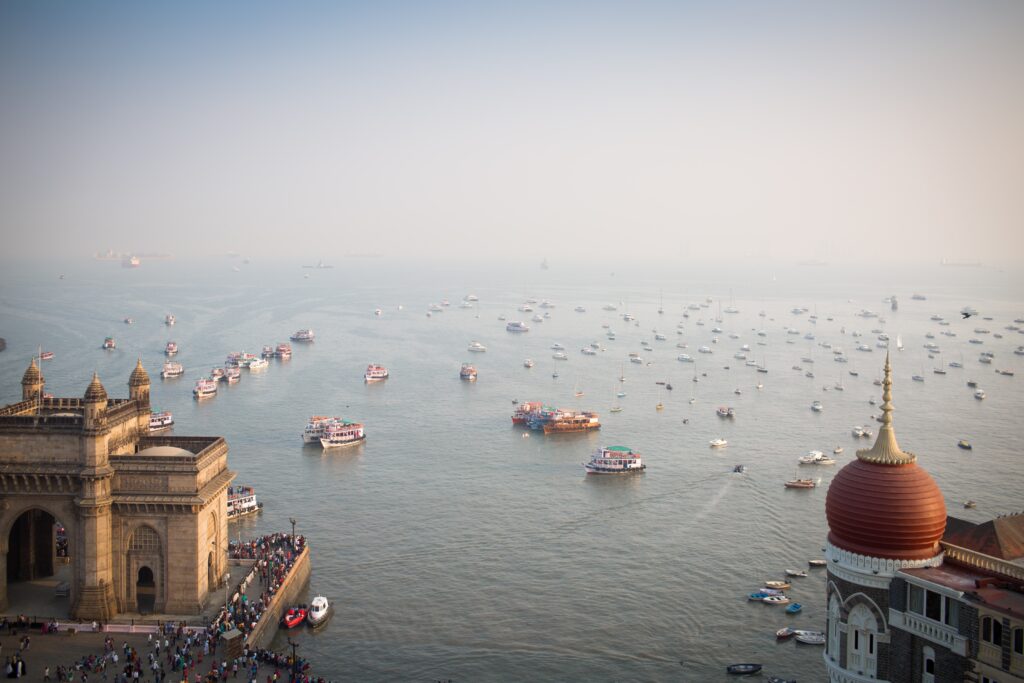 Finally, India is one of the largest and fastest growing markets for digital consumers. According to Telecom Regulatory Authority of India, the total number of internet users in India is 825.3 million at the end of March 2021. As digital capabilities improve and connectivity becomes omnipresent, technology is poised to quickly and radically change nearly every sector of India's economy. That is likely to both create significant economic value and change the nature of work for tens of millions of Indians.
BFP's approach to market entry into India?
After much internal deliberation, in May 2020, we decided to analyze the attractiveness of the Indian market by launching a detailed landscaping study. The objective was to understand the Indian venture ecosystem in detail by identifying major drivers to growth, key sectors and their growth rates.
We followed a methodical process to make an investment case for entering India. The process involved multi-level analysis as follows:
1. Top-down assessment – Market Landscaping
– Macro analysis
– Thematic assessment
– Startup ecosystem mapping Identifying key drivers for growth and success
– Venture Capital market assessment and evaluation
2. Bottom-up assessment

Key stakeholders connect:
– International and domestic LPs focused on investing in India, including CDC, Silicon Valley Bank, Nippon Invest and multiple family offices
– Industry and government bodies focused on Venture Capital investments including Indian Venture Capital Association (IVCA), Invest India, Angel Network
Screening and evaluation through active engagement with VC funds in the region:
– Screened over 100+ funds, talked to 50+ VC fund managers, data room deep-dive into 40+ funds
Conferences:
– Maximum India Conclave – Annual conference about evolution of digital and tech industry, and venture capital investments in India
– Super Returns Asia Conference
– IVCA LP only round table
– Attended multiple AGMs by VC funds
We published our outcomes from our top-down landscaping study back in 2020. You can access the articles through the following links:
– https://www.bfp.vc/venture-capital-in-india-landscape-overview-part-1/
– https://www.bfp.vc/venture-capital-in-india-landscape-overview-part-2/
– https://www.bfp.vc/venture-capital-in-india-landscape-overview-part-3/
How did we make our first investment in India?
After studying and closely tracking the Indian venture ecosystem for about a year and a half, we are very pleased to announce our first investment in India into Tanglin Venture Partners. In its second fund generation, Tanglin Venture Partners is one of the strongest and upcoming venture capital firms in India. The firm is supported by extremely high caliber team hailing from Tiger Global, Flipkart, Bain, and eBay and has been backed by several high-profile international investors. Tanglin Venture Partners has invested in firms such as Moglix, Open, Jupiter, Plum, PocketFM, among other strong startup companies and is extremely process-oriented and thesis-driven investor.
BFP has a very detailed, multi-stage due-diligence process. Our global operations and roots allow us to draw learnings from different regions and apply them – with regional customizations – to our target investments' analysis. As with any venture fund investing in startups, we also build a point of view of the future and back Venture Funds doing investments that aligns our point of view for a specific region.
In a nutshell, BFP is a global Venture Capital Fund of Funds investing early in next generation superstar Venture Funds with a clear focus on generating alpha for our investors. We invest in the US, EU, Israel, Southeast Asia, China, and now India.
If you are interested to know more about us, feel free to reach out to us via our website or email me directly at as@bfp.vc.