With our #ESGinVC initiative, we want to foster a discussion around ESG and help each other develop and improve our frameworks. As part of this initiative, we spoke to leading managers and LPs about their ESG frameworks. The long-form interviews will be published in a reader on our website, while we will regularly post interview extracts on our social media channels (Linkedin — Twitter — Medium).

The interview below is with Alexandre Scialom, Founder of Fresh Ventures.
---
—
How do you tackle ESG responsibility at Fresh Ventures?
Fresh Ventures is a San Francisco-based fund that invests in US seed-stage companies that make work more productive and meaningful to ultimately unlock human potential. The primary goal of the fund is to generate top returns for LPs. Bringing Environmental, Social, and Governance (ESG) and Diversity, Equity, and Inclusion (DEI) into the fund's strategy contributes to that goal.
If you believe that companies taking ESG responsibility into account tend to be more successful and that diverse teams tend to perform better, then it's only natural to use an ESG lens during the due diligence process to help pick better companies.
Having a genuine ESG and DEI angle in the positioning of the fund is a differentiator that resonates with some ambitious founders. In some cases, it can be an additional value-add that helps build the relationship with founders and ultimately win an investment opportunity in a competitive investment environment. 
Fresh Ventures tackles ESG responsibility in three main ways.
First, I am pledging 10% of the potential GP carried interest to social and environmental causes. I am also encouraging the fund's LPs to do the same with their potential gains for leveraged impact. I am planning on involving the Fresh Ventures LPs and portfolio companies founders to define which causes the fund will support.


"Having support from LPs who are open to ESG issues is important for the fund's long-term success."
Second, I am exposing founders to ESG and DEI issues. I invest in seed and some pre-seed companies, when the company culture is being built. At the early stage, founders need to focus on building their companies. So, my goal is to make it as easy as possible for founders to start their ESG journey without making it a distraction. I share resources to raise their awareness around ESG and DEI. I provide examples of simple actions they can take. For example, I can connect them with founders who have done it before and with organisations that will help them pledge some of their equity. 
Finally, I am trying to assemble a diverse LP-base with similar values. Having support from LPs who are open to ESG issues is important for the fund's long-term success.

To what extent do you take ESG compliance into account in your due diligence and how do you measure compliance in your portfolio companies?
Investing at the seed stage, most of the investment decision is based on the perceived quality of the team, the market, and momentum. 
On the team side, I am looking for grit, passion, and coachability. One of the questions I ask myself is "Would I want to work with this team?" 75% of the teams I invested in in the past have diverse teams with at least one "none-white male" cofounder. 95% of the teams I partnered with are founded by immigrants, so non-US citizens, or first- or second-generation US immigrant. That's because I naturally have a good personal fit with that group of founders, based on our shared backgrounds and values. In addition to having worked hand to hand with early startup founders in the "Future of Work" field since 2006, I am an immigrant in the US, who grew up on a farm in France.
During the due diligence process, I try to answer "Why does this company matter now?" and "Why will this company matter in 10 or 20 years?" The first question is about understanding what changed in terms of technology or customer behavior that makes it possible to bring the company to market now, while it may not have been possible 18 months ago. The second question is about imagining the impact, positive and negative, the company could have on the world if widely successful.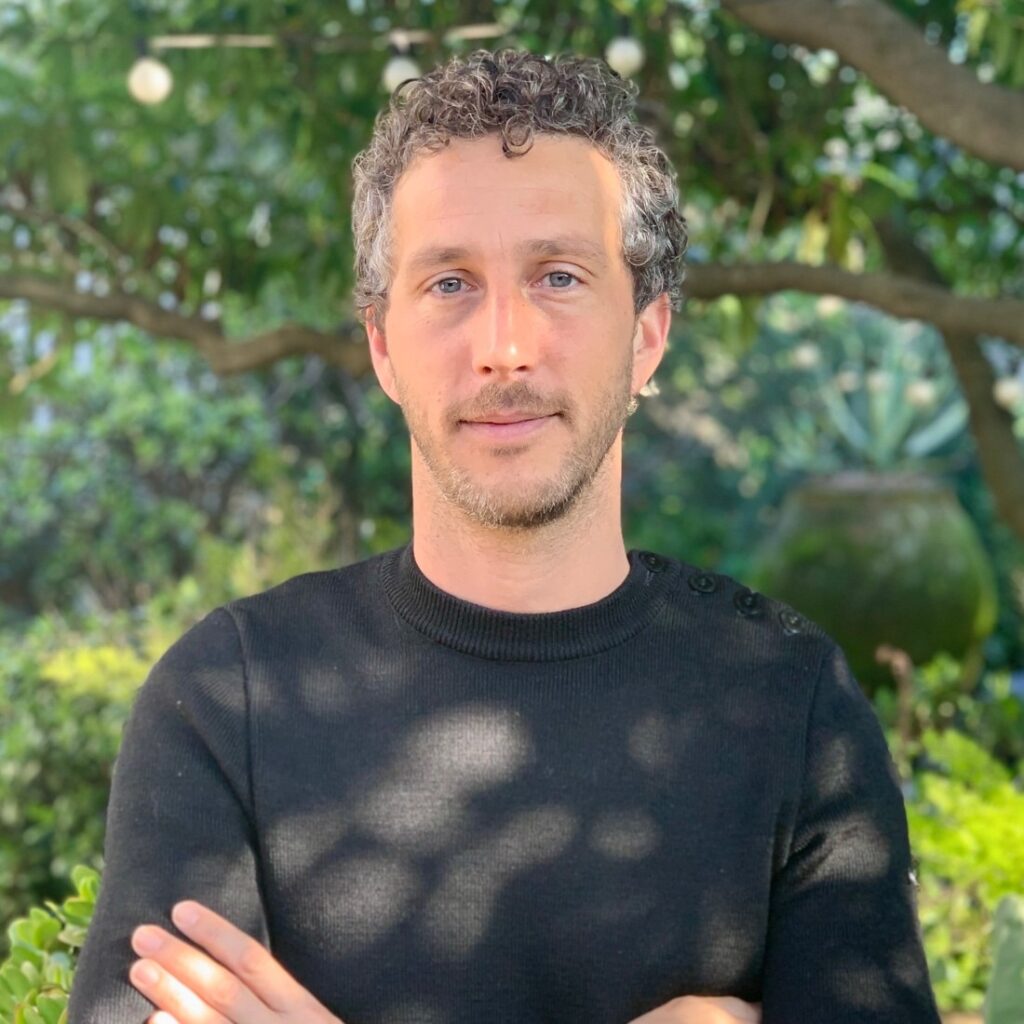 What conversations do you have with your LPs around ESG? Is attention to ESG driven more by them or by the GPs?
The current LP base for Fresh Ventures includes High Net Worth Individuals, Ultra High Net Worth Individuals, and Family Offices. They have different levels of maturity regarding ESG responsibility. Some are already involved in supporting ESG causes, some are getting interested in the topic.
A quick discussion about the role of work in our society, how technology impacts the social and environmental tissue, and what we can do individually and collectively to make things better is often useful to evaluate if potential LPs and I share some common values.


"An ESG plan is a great way to share a common vision and mission between us and our LPs that goes beyond just generating returns."
LPs who are new to ESG and getting interested in the topic often appreciate the discussion. They are happy to have someone lead the discussion for them. Of course, some potential LPs are not really interested in ESG. In this case, Fresh Ventures may or may not be a good fit.
Overall, an ESG plan is a great way to share a common vision and mission between us and our LPs that goes beyond just generating returns. It contributes to creating a sense of belonging and community shared between the fund, LPs, and company founders!
—
About Alexandre Scialom
Before starting Fresh Ventures, Alex was the first employee at Box (NYSE:BOX) where he spearheaded the transition of the company from the consumer to the enterprise market. He headed product teams at early-stage startups such as Elasticbox (acquired by CenturyLink), Catalina Labs (acquired by Asurion), and FundersClub (the first online VC, investor in Coinbase, Instacart, Gitlab, and 300+ other companies). Alex also angel-invested in 20 companies between 2018 and 2021 with 13.4x returns (unrealized, as of Sept. 30, 2021).
Alex grew up on a farm in France. He has a Master's in Engineering, conducted research at Carnegie Mellon University. He moved to the US in 2004 to attend business school at UC Berkeley. He now lives in San Francisco with his wife and their two daughters. He loves surfing and enjoys being outdoors in the Bay Area.
Linkedin — Twitter
About Fresh Ventures
Fresh Ventures is a San Francisco-based fund that invests in US seed stage companies that make work more productive and meaningful to ultimately unlock human potential.
Website — Linkedin — Twitter
About Marco Cesare Solinas
Marco is an Investment Professional at Blue Future Partners. He is passionate about Technology and Venture Capital and focuses on both direct and indirect investments. Previously, he has built an international and multicultural background across Italy, US, Germany, Turkey and Malaysia.
Marco holds a CEMS Master's in International Management and a Bachelor´s in Economics and Finance from Bocconi University.
Linkedin — Twitter — Medium

About Blue Future Partners
Blue Future Partners is a Fund of Funds with decades worth of experience in investing in Venture Capital. We specialize in backing Emerging Managers focused on early-stage technology investments.
Website — Linkedin — Twitter — Medium