The healthcare system of today is not only complex, but also vastly different from what it once was. How has the sector changed? What are the current trends? And how do VCs respond to the ongoing developments in the field? 
The article presents a brief overview of the developments in the healthcare industry in recent years, focusing in particular on the thematic classification of the term digital health and the technological advances that have been observed. 
The evolution of healthcare
The healthcare system is one of those industries which is currently undergoing a tremendous shift. Over the past years, the healthcare and pharmaceutical industries lagged behind in implementing digital strategies and adopting digital technologies. This might be explained due to high regulatory requirements which have led to a strong focus on the security of customer data. However, the digital health space gained a great deal of momentum over the past months. Significant advances in technology and policy, as well as growing amounts of data and venture capital investments, had been a phenomenal driver for the digitization of healthcare. Ultimately, the COVID-19 pandemic brought the adoption and implementation of healthcare technologies into limelight.
Market size
Digital Health Funding US
The healthcare industry had experienced an upswing in 2018, with a total venture capital funding of $8.2bn. The outbreak of the pandemic at the beginning of last year finally catalyzed the health-tech sector and subsequently attracted the attention of investors. With $14.6B venture funding and an average deal size of $31.7M up from $20.1M the previous year, 2020 has been the largest funding year on record for digital health in the US. As expected, the HealthTech sector continued to attract enormous amounts of capital. VC funding in Q1 2021 has already surpassed the volume of the previous year and scored 14.7 bn.
US Digital Health Funding by Stage
Venture funding increased compared to 2019 in all stages, excluding Series A funding. Series C and Series D & Beyond funding increased by more than 2.4 times YoY.
Digital Health Funding APAC:
In 2020, the APAC digital health ecosystem raised $6.14 billion in venture capital funding, a 25% jump over 2019. The first half of the year was the lowest venture capital performance in APAC since 2016, with only $1.39 billion in investments, resulting from the ramifications of COVID-19 on the Chinese economy. With the economy in China recovering in the second half of the year, a strong rebound in investment activity in the third and fourth quarters led to the largest quarters in history.
In total, China represented $4.93 billion, or 80%, of venture capital funding in APAC in 2020. Other subregions in APAC such as North-, South- and Southeast Asia showed declines in investments.
Digital Health Funding Europe:
The European ecosystem ended 2020 with $1.31 billion in venture capital funding, a drop of 45% from 2019. The United Kingdom was the most active country, accounting for 45% of total venture capital deployed.
Digital Health Funding Middle East:
The Middle East secured $555 million in venture capital funding for digital health companies, a drop of 16% from 2019. Israel clearly remains the key player in the Middle East, accounting for 95% of total funding.1
Apart from the pandemic crisis, several other developments have propelled the digital healthcare market massively. The rising population paired with the shortage of medical providers as well as the growing number of elderly people, requires innovations and alternatives. 
Technological advancements have revolutionized clinical practice. Significant progress in AI and Big Data, led to rapid achievements in medicine. From preventative care to diagnosis and monitoring to disease management, the impact of new technologies on enhancing health and well-being has been truly astonishing.
The global digital health market size was estimated at $116.39 billion in 2019. According to the latest study by globe newswire, the market is expected to register a growth spurt of 37.1% in 2021 and will continue to grow until 2027, reaching $508.8 billion.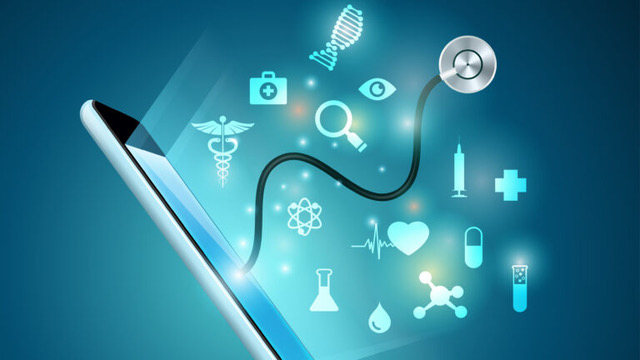 What is Digital Health?
The term Digital Health is defined as the "use of information and communications technologies to improve human health, healthcare services, and wellness for individuals and across populations." Thus, Digital Health is not a vertical as such, it is more an accumulation of many sub-verticals. Speedinvest's "DACH Digital Health Startup Map" displays the most prominent sub-verticals of Digital Health in the region, providing an overview of the scope of the industry.
Digital Therapeutics, Mental Health, Women's Health, Workplace Health, Specialist & Chronic Care, On-demand Care, Elderly Care, Enabling Tech, Consumer & DTC, Pharma R&D & Trials, Screening & Diagnostics. Those Bullets should be displayed in a graphic.
Enabling SaaS, Consumer Health Services and software for screening and diagnostics use cases account for the verticals in which the highest number of startups are active.
Tech trends
Every year, companies and new technologies in the healthcare space come and go at a vertiginous pace; while some unveil revolutionary potentials, others disappear without further ado. Studying key technology trends is crucial to better understand where the healthcare technology industry is heading. The following tech trends in healthcare are worth keeping an eye on in 2021.
#Telemedicine
Telemedicine is a subgroup of telehealth. Telemedicine refers exclusively to the delivery of healthcare services without an in-person visit. By deploying telecommunications technology and software, clinical services can be provided remotely. 2021 will be about telemedicine becoming both mainstream and widespread in hospitals, primary care practices, and specialty clinics.
#AI
AI driven analytics improve the accuracy, speed and efficiency of diagnoses. Machine learning algorithms for instance, are advancing drug development by driving the discovery of chemical and biological interactions. Researchers at MIT and Harvard University applied machine learning to study mental health trends related to the pandemic. Their AI model discovered that issues of suicidality and loneliness had almost doubled.
#IoMT/mHealth
The Internet of Medical Things allows patients to send their health data to doctors to enhance monitoring illnesses and prevent chronic diseases through smartphone apps and wearable devices.
#AR/VR/MR
Those technologies are turning science fiction into reality; AR for instance can help medical students in training surgery simulations. The technology can even assist surgeons in the operating room.
Final Thoughts
The healthcare revolution has just started and yet has so many discoveries ahead that promise valuable, cutting-edge content to patients. HealthTech is not only leading to more seamless healthcare systems but is also transforming the way we perceive healthcare and the way we treat our own bodies. The future of how these emerging technologies will continue to be used in the health industry and the sectors in which venture capital investors are showing increased interest are clearly shaping up.
—
About Christina Senn
Christina is currently working as Associate at Segenia Capital within the venture capital team. While working at Blue Future Partners, she discovered her passion for the HealthTech ecosystem and is eager to learn more. She is happy to connect with people and build a network.