Raviv Sapir spent two years as a VC Investor with Blue Future Partners, before joining Antler to launch his own venture. We spoke to Raviv about his first month at Antler, how his experiences as a VC are helping him on the startup-journey and what advice he has for first-time entrepreneurs.
—
After almost two years with BFP, you joined the Autumn 2022 Nordics Cohort by Antler to build your own startup. Why did you switch from investing to becoming a founder?
Deciding to launch my own venture was actually a decision I made three years ago, before I ever knew what BFP or Antler was. At the time, I was a Product Manager in the biggest gaming company in Israel.
Despite being one of the leading tech hubs in the world, Tel Aviv still seemed like a small pond for me. Over time, I felt that I was sinking slowly into my comfort zone, professionally and personally. I started to wonder – how can I create a strong enough seismic shift for myself, one that brings me to a mental state where I feel constant growth, challenged, and overall satisfied? In my eyes, building a venture is building your own path, taking risks, and accepting failures. In other words, to take ownership and responsibility, and wake up in the morning knowing you are solving a problem you are passionate about.
My first decision was to leave my previous life behind and pursue MBA studies abroad at HEC Paris. I believed that the experiences there would help me to open new doors, connect with smart and talented people, and expand my perspectives. Then, I was lucky to join BFP as an investor, learning about venture capital, engaging with the best VC managers and entrepreneurs worldwide, and being part of a team company that is still young and, in some ways, also felt like a startup.
Eventually, the right opportunity came. Joining Antler made sense in all aspects – first, I will get to experience what it's like to be an entrepreneur. Second, I will learn how to launch and run a company in one of the best venture programs in the world, improving my odds to succeed compared to going the solo route. And third, I will explore the start-up world through a founders' eyes, working hands-on on my own idea and facing the daily challenges of an entrepreneur.

What has the experience been like in your first month at Antler? Can you already share a bit more about what you are building?
Coming to Antler, I built my own strategy of how I wanted to manage my time in the program, and broke it down into specific milestones and goals. I felt some uncertainty – moving again to a new country (Denmark), without knowing anybody or what to exactly expect.
The first month turned out to be quite challenging. Getting to know so many new people at the same time, ''chasing'' after co-founders, and evaluating many business ideas, some of which end up not making any sense at all. So far, I feel like this stress is under control and hope it remains this way with the crucial parts of the program still coming up.
However, the value of facing these challenges is great. I get to work with experienced professionals, some of them have been working for 20-30 years and have built great companies before. Antler built a very diverse cohort and it is really inspiring to have fellow classmates with qualities and skills that I want to strengthen in myself.
Regarding the start-up I'm building – did someone say ''stealth''? But in all seriousness, I think the healthcare space is very interesting with many unsolved problems, and I'm currently pursuing a challenge around diabetes prevention. Please stay tuned and support us along the journey when we get out of stealth!

What have been the biggest challenges so far during the start-up launch process?
It's a bit hard to say, because there are new challenges pretty much every day. The last month, I spent the most time choosing the right team and identifying a business problem to tackle, so this is where the biggest challenges lie. I'm still working on both, but we are getting there!
In the beginning, I wasn't sure what I should do first. On one hand, you can create a team with the right chemistry, values, and vision, and then brainstorm together to identify a problem to solve. On the other hand, you can explore a particular problem and then attract talents who are interested in the same space. Personally, I'm more of a fan of the ''team-first'' approach. But in reality, it is hard to convince people to work on something that is not tangible yet.
Speaking of the team, you need to consistently manage your relationships efficiently – try to explore working with different cofounders as soon as possible, but don't overthink the selection process in a way that causes you to not progress. The same goes with researching a problem – keep your mind open to new sectors you didn't think of, but know yourself and your passions so you can stay focused and not drift to work on something that doesn't make sense for you.
Overall, the long mental journey a founder needs to take under restricted time forces everyone to be efficient and brave about their choices. You have to take the entrepreneurial leap of faith!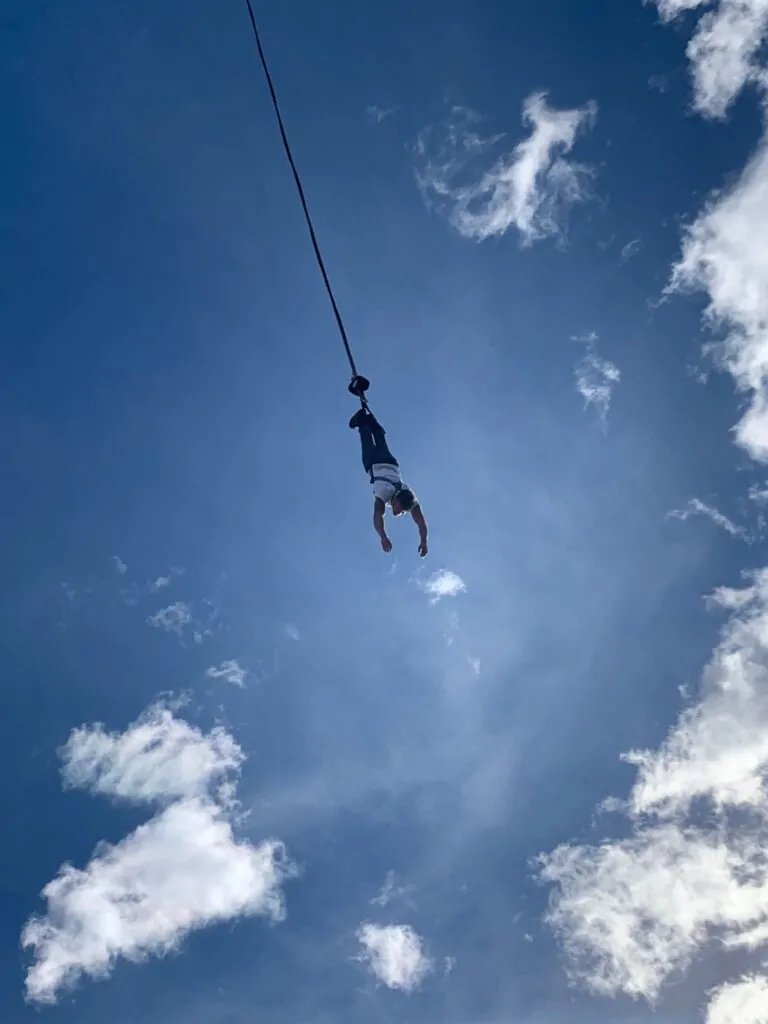 How have your previous experiences as a venture investor helped you as a founder so far?
Being an investor is something that I found extremely valuable for myself and my peers. Given my experience, I know how start-ups are evaluated by investors. I'm well connected to the VC ecosystem and have developed an understanding of what makes investors tick. I still have quite a lot to learn, but these experiences give me insights that most first-time founders probably don't have. In some situations, I was able to avoid some mental traps because of this understanding, and also give valuable feedback to classmates.
For example, the distinction between a ''good business'' and a ''good business that will be backed by VCs'' is not obvious. As a global VC, Antler has specific requirements of what products and services it makes sense to invest in. An entrepreneur can have a very good business idea that creates a lot of customer value. However, if it doesn't tick the VC checkboxes, such as market size, scalability or growth, it is very hard to convince venture investors to deploy their capital. Based on this understanding, I was able to give feedback to other founders on the potential of their ideas and whether they could be a fit for investors.
On the start-up side, I was happy to take off the VC goggles for a bit, and learn that there is a vast entrepreneurial world beyond venture capital, especially when the goals of the entrepreneur and the VC don't align. There are many types of entrepreneurs – and only a fraction of them are VC ''money-makers'', yet they are still very successful in achieving their own personal business goals.

What advice do you have for others who are transitioning from investing to launching their own startup, and vice versa from being part of a startup to joining the VC-side?
After experiencing both sides of the curtain, I see big advantages for people who decide to make the switch. I mentioned before how my experience as an investor contributes a lot to my work as a founder, but the same can be said for entrepreneurs who decide to take the investor seat. Today's entrepreneurs are looking for investors who get their hands ''dirty'' and create unique strategic value for the start-up. In addition, it's easier for investors to win deals when there is an authentic alignment of values and struggles in the relationships that they develop with founders.
One piece of advice I can offer to professionals who make the transition is to always remember who your real customers are.
Creating a VC fund is a form of entrepreneurship, but getting too emotionally attached to your previous occupation results in making the wrong business and investment decisions. As an investor-turned-entrepreneur, you suddenly realize the complex mental map founders need to navigate every day, with funding being only a part of it. You need to focus on driving financing by creating value first for your customers. If your business is good, good investors will follow. And as an entrepreneur-turned-investor, you can be an active part of companies that go completely bust, and still be considered as a megastar performer among your customers.
To conclude, the attitude between the two is completely different, but the learning-by-doing aspect is proving to be invaluable for creating a holistic approach that puts the alignment between founders and investors at the center of the relationship.
—
Thanks Raviv for your time at BFP and good luck on your founder journey!