#ESGinVC As investors in early stage Venture Capital funds, at BFP we obviously ask ourselves what our role should be as a GP for our investors and as an LP for our portfolio managers. But as a team with different backgrounds and training, we also permanently ask ourselves what our responsibility is for society, for our planet as a whole and how we can contribute by investing in technology for a better future.
The venture capital industry has been maturing and standardization across the globe has taken shape. However, when we started thinking about how to formalize our investment principles to encompass our intuitive understanding of "good impact" when investing, we are not afraid to say that we struggled quite a bit in the process. The reason is one and simple: there is no definitive guideline, benchmark nor standard for #ESGinVC.
So, where to start? To solve the issue, we thought that the best idea would be to talk to people who know more than us to learn from their expertise. We quickly noticed that many, if not all, had the same problem.
This is when we realized that it might be beneficial for the whole VC community to share the discussions we were having. We thought this might get an open discussion started which would be helpful for making our businesses future proof, both financially and ethically.
We would like to help make #ESGinVC become a community driven initiative and everyone to get involved as according to the EIF [1] in 2020 even if 73% of European VCs claim to take into account ESG principles within their investment processes:
· Only half of them have actual policies in place
· Most do not have ESG experts within the team
· Just 27% monitor ESG performance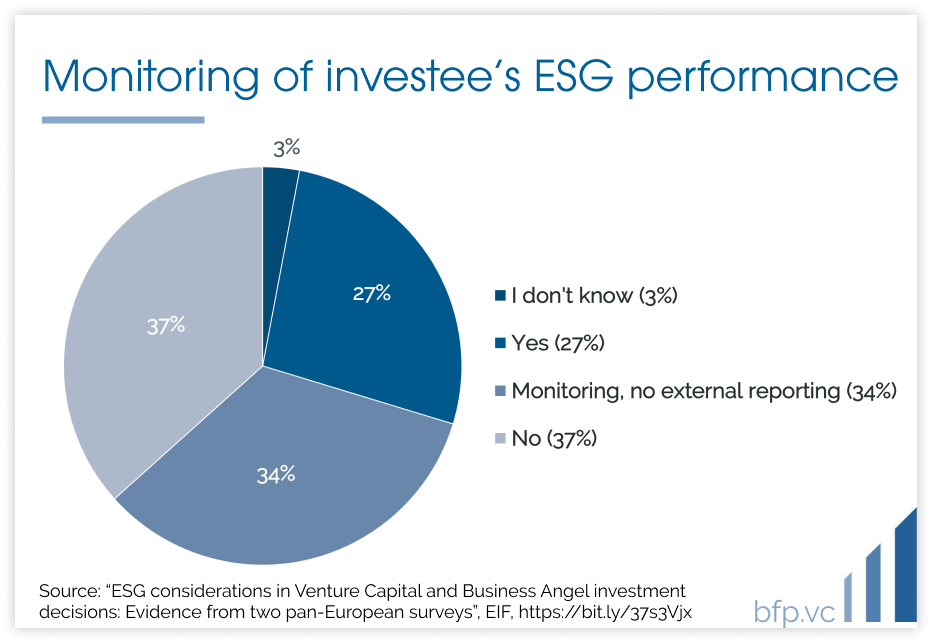 The same study claims that when making investment decisions managers' criteria rank as follows: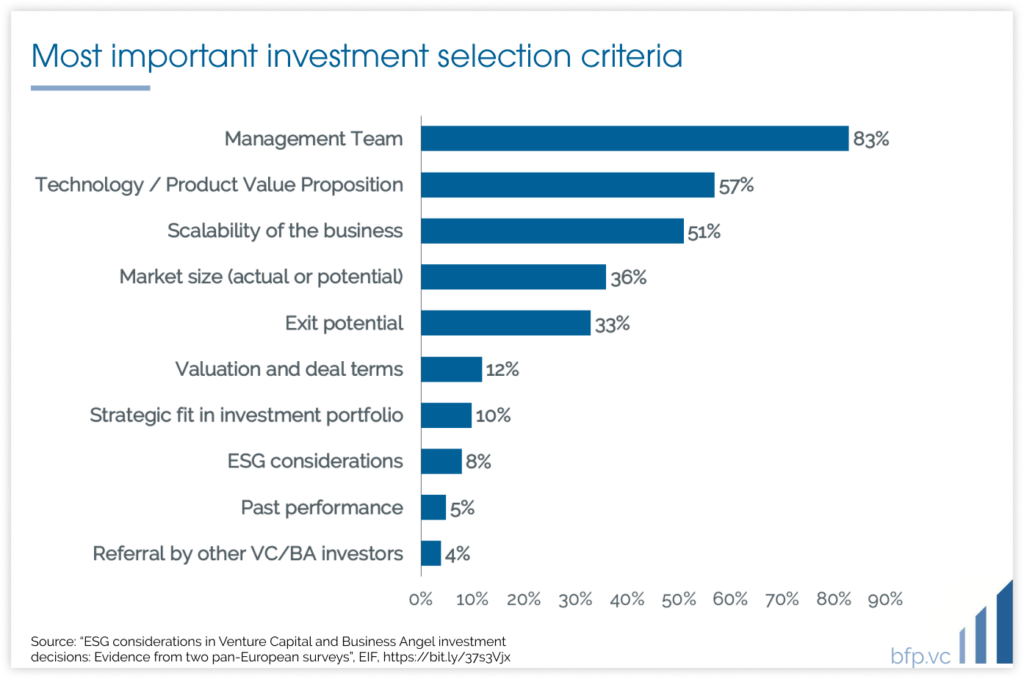 ESG considerations do not seem to have a major role in selecting investments, even if there are many people out there claiming that the influence of ESG in selecting investments has a strong impact on investment performance.
Might the industry be missing something here? See more on the motivations for ESG engagement among VC managers: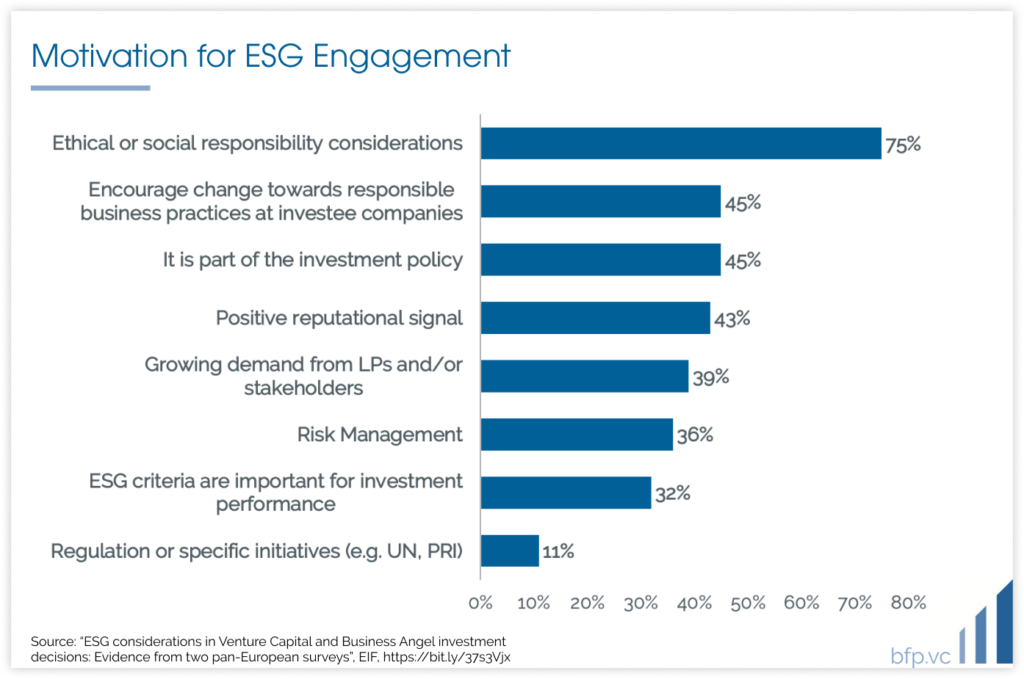 The three main goals of our #ESGinVC initiative are:
· Share information and create connections among thought leaders in ESG, starting from an interview series with leading professionals in VC
· Promote a collective discussion on ESG frameworks, practices and visions within our community
· Shine a spotlight on a topic that today more than ever is becoming quintessential for venture and technology as an industry with a high potential to make the world a better place
We thank all the outstanding leaders who already shared their perspectives and practices with us. Hopefully this series will be a first step helping VC managers building their frameworks.
If you want to learn more, contribute or just have a chat you can write us at esg@bfp.vc.
---
About Marco Cesare Solinas
Marco is an Analyst at Blue Future Partners, where he is responsible for sourcing and analyzing new investment opportunities. He is passionate about Technology, Venture Capital and making an impact with investments.
Previously, he has built an international and multicultural background across Italy, US, Germany, Turkey, and Malaysia.
Marco holds a CEMS Master's in International Management and a Bachelor in Economics and Finance from Bocconi University.
About BFP
BFP is a Fund of Funds with decades worth of investing experience in Venture Capital. We specialize in backing Emerging Managers focused on early-stage technology investments. We are people-centric and relationship-driven. We have a global mandate and existing relationships with Emerging Managers in the US, Europe, Israel, China, and South East Asia.
Website — Linkedin — Twitter — Medium
---
References
·[1] "ESG considerations in Venture Capital and Business Angel investment decisions: Evidence from two pan-European surveys", EIF, 2020. The study collected responses from 538 VC firms across Europe.