With our #ESGinVC initiative, we want to foster a discussion around ESG and help each other develop and improve our frameworks. As part of this initiative, we spoke to leading managers and LPs about their ESG frameworks. The long-form interviews will be published in a reader on our website, while we will regularly post interview extracts on our social media channels (Linkedin — Twitter — Medium).
The interview below is with Danijel Višević, Initiator at World Fund.
—

The World Fund has the mission to tackle the climate crisis with technology. Can you tell us about the origin and thesis of your fund?
We were inspired by Project Drawdown, a book published in 2017 that lists a hundred solutions we need to invest in to stop global warming. Around 130 scientists had worked on it over three years. An incredible groundwork has been done for us here. When we looked at the solutions, we realised that many of them were cases for venture capital. In 2018, we started doing our research. It quickly became clear to us that there is a huge investment gap in technologies that can help humanity significantly reduce the concentration of greenhouse gases in the Earth's atmosphere. In Europe, particularly: Although most and the best climate tech startups are emerging here, the amount invested is comparatively tiny. Europe has the world's highest R&D spending in Climate Tech; moreover, about one-third of all Climate Tech relevant research institutes are located in Europe and 28% of all Climate Tech patents are filed here.

"…there is a huge investment gap in technologies that can help humanity significantly reduce the concentration of greenhouse gases in the Earth's atmosphere."
Let's now consider the regulatory and political developments in Europe, which are the most advanced internationally thanks to the Green Deal. It becomes clear that we have long since embarked on the path of decarbonisation and that this development will continue to accelerate. Therefore, our thesis is that the startups that will help us decarbonise will be the world's most valuable companies in the next decade.


Do you apply a specific framework when assessing potential startups? How do you measure their impact on climate?
Yes, we include impact and ESG practices throughout the investment process. Before we decide to invest into a company, we assess their Climate Performance Potential (CPP) in collaboration with our scientific advisory. For this, we focus on one key dimension: greenhouse gas reduction potential compared to a business-as-usual baseline, because avoided emissions are a strong proxy for climate change mitigation, and because of its high validity and data availability.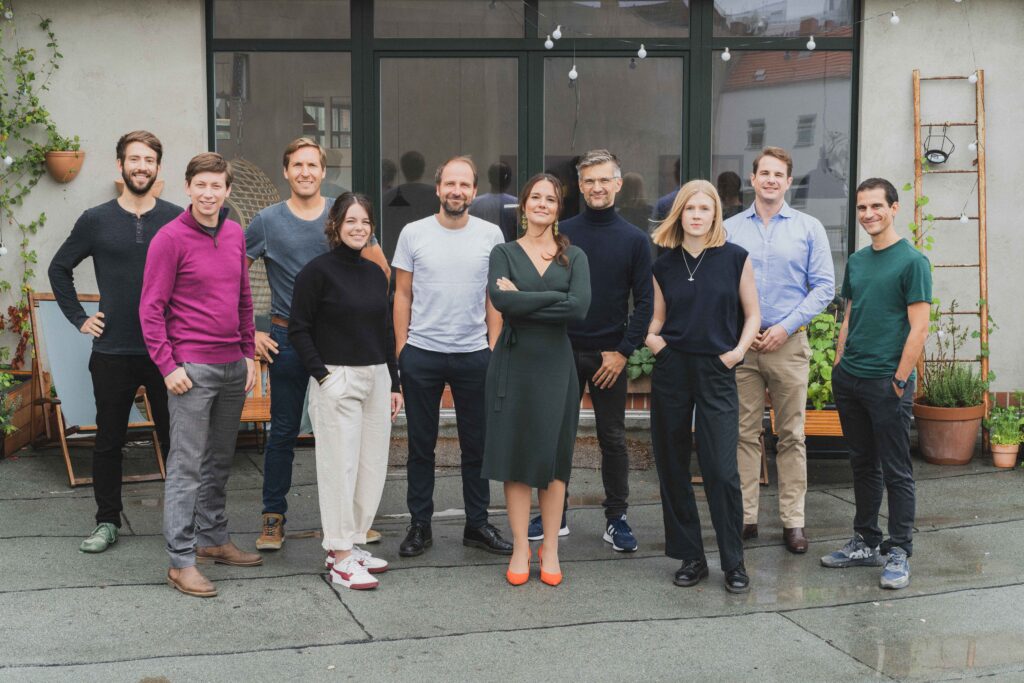 We do both a bottom-up assessment, which is based on the emissions saved per functional unit and estimated sales projections, and a top-down assessment based on the TAM of the company and this market's projected emissions. The companies we invest into need to meet a reduction potential threshold of 100Mt CO2e per year by 2040. Our methodology here is closely aligned with Drawdown's.
For other impact dimensions like biodiversity, we do a qualitative assessment as well to make sure we do no harm in these categories. Often this is dependent on the company, and we try to adhere to standards put forth by organizations such as GIIN as much as possible.

What challenges did you encounter when raising your first round with such a singular investment focus?
Thanks to our clear theses for each high emitting sector, our strong track record, but also and above all, thanks to the growing awareness that we urgently need investments in climate tech, our fundraising has been a very rewarding journey and is just accelerating in pace. The major challenge we face is the one we created for ourselves: the size of the fund. We are targeting 350 million euros – currently there's no bigger climate tech VC in Europe. However, we have already 150+ founding investors and are exceeding our targets in commitments for our first closing.

"We need more capital, and it needs to be patient and smart."
Sometimes we are asked whether our investment focus with Climate Tech is too narrow. But at least as often, we are asked whether we are not too broad with our approach of investing across all sectors in all technologies that can save at least 100Mt CO2e emissions. I therefore think that we are perfectly positioned in terms of breadth and depth.

Where does Europe currently stand in climate tech investments and what needs to change for Europe to be a leader in Climate Tech?
When it comes to climate tech investments, Europe clearly lags – for instance, in H2 2020 – H1 2021, 3x more capital was invested in North American climate tech startups than in European ones. Also, we see striking investment gaps – many of the climate tech startups founded in Europe receive funding from non-European investors. We need more capital, and it needs to be patient and smart. For this, within all asset classes and developments, Venture Capital is the one that will fuel and profit from the change the fastest.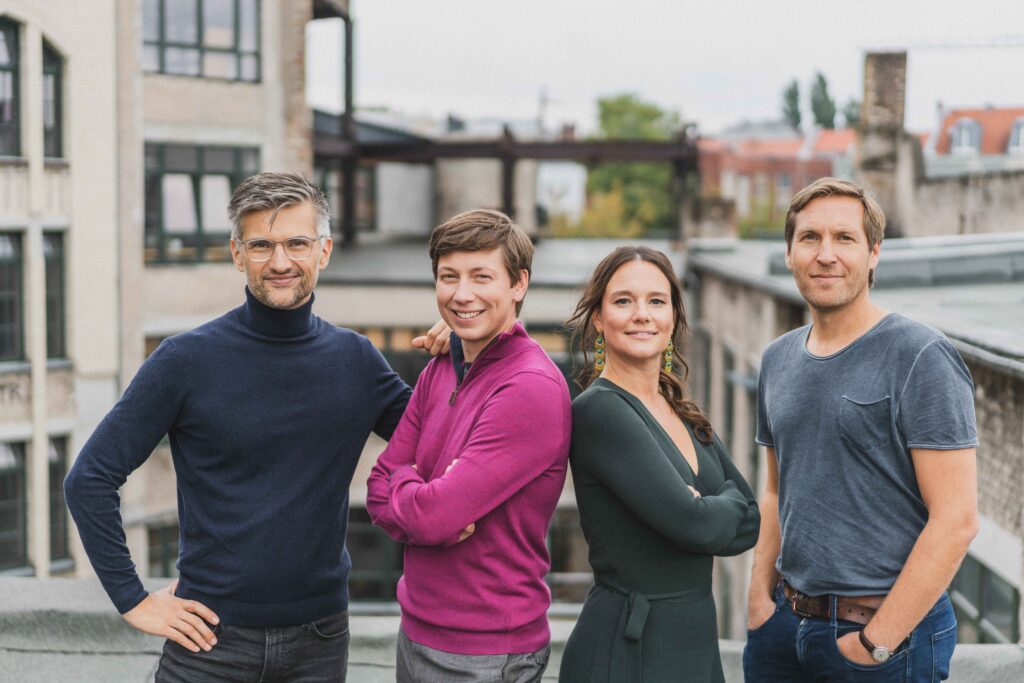 Besides capital, are there any other ways in which you support your portfolio companies?
Yes, there are a number of ways in which we support our portfolio companies beyond funding. There are five key areas of support. First of all, what founders with a scientific background often lack is strong communication, branding and marketing, and foresight & influence on policy developments. With myself, we have a GP on board who worked for the highest echelons of politics and business.
Secondly, our investors consist of Europe's most successful entrepreneurs and climate tech pioneers. A large portion of them is eager to be actively involved, all of them are financially incentivized. We match opportunities for value add in our portfolio to our LPs with the relevant expertise and network. This has already helped our portfolio companies find new customers, employees, and investors. Thirdly, our impact assessment gives startups a good understanding of their climate performance mechanics and how to navigate their strategy and go-to-market given that a high climate performance links back to economic traction.
Our fourth level of help is our focus on ESG. We believe that good ESG practices are essential to building a long-term successful company and we support our portfolio companies here with our actionable framework and annual check-ins. And finally, there is our diverse team and advisory board of scientists. Our team includes physicists, engineers, mathematicians, and chemical engineers and we are working with a scientific advisory board. Thus, we can make sure we understand the fields the companies operate in well and are thus a more relatable partner. With our own network in these fields, we can also support them with finding relevant contacts.


How do you address ESG responsibility as a fund?
We see ESG compliance as an important aspect for a company to be successful long-term. As mentioned before, ESG is included throughout our entire investment process, but more importantly also as a key part of our portfolio management. We've built an actionable ESG framework for startups that will help guide their operational journey to go from founders to responsible exit- and DD-ready company. This is reported and iterated on annually. We believe we're on the right track here, as we are receiving very positive market feedback. In fact, we are recognized as best-in-class with regards to ESG by independent auditors.


"We see ESG compliance as an important aspect for a company to be successful long-term."
For ourselves as fund managers we have an internal ESG and D&I Policy. We try to lead by example, for example by reducing our negative impact on our environment as well, or by taking the train whenever possible and off-setting unavoidable flights.

—
About Danijel Višević
Danijel is a recognized climate tech thought leader investing in startups that promise the highest financial and climate returns. He previously worked for Project A, one of Europe's most successful venture capitalists. Before that, he was co-responsible for the audio-visual appearance of Angela Merkel. Together with Ecosia and other partners, Danijel is currently building the biggest European Climate Tech VC.
Linkedin – Twitter
About World Fund
World Fund is a European VC investing in tech startups with the highest climate performance potential (CPP) because those companies will be the most valuable of the next decade. Our first question is always: can your tech save at least 100Mt CO2e emissions per year? We invest in the early and growth stage, looking at sectors such as energy (incl. manufacturing, construction, transportation), food, agriculture, and land use.
Website – Linkedin – Twitter
About Sabine Kaiser
Sabine has worked with Blue Future Partners as an external advisor since 2017. With more than twenty years of investment experience, Sabine has extensive expertise in fund manager selection and allocation spanning across private equity and venture capital. Previously Sabine was in charge of managing illiquid PE/VC/Credit fund investments and regional asset allocation at BTV, a German single-family office. Prior to that, she worked as a venture capital investor in the field of life science and as a strategic consultant with McKinsey & Company.
Linkedin

About Blue Future Partners
Blue Future Partners is a Fund of Funds with decades worth of experience in investing in Venture Capital. We specialize in backing Emerging Managers focused on early-stage technology investments.
Website – Linkedin – Twitter – Medium