With our #ESGinVC initiative, we want to foster a discussion around ESG and help each other develop and improve our frameworks. As part of this initiative, we spoke to leading managers and LPs about their ESG frameworks. The long-form interviews will be published in a reader on our website, while we will regularly post interview extracts on our social media channels (Linkedin — Twitter — Medium).

The interview below is with Chris Kaptein, Managing Partner at Integra Partners.

—
Your mission as a fund is to drive financial and healthcare inclusion in Southeast Asia. What investment criteria do you apply to ensure that your startups match this mission?
Integra Partners invests in technology entrepreneurs with the goal to drive access and affordability to financial services and healthcare in South and Southeast Asia. If you look at basic financial and healthcare services, access is still a huge problem. People like you and me can see a doctor whenever we want, and we have access to our bank account whenever we need it. But for a lot of people, this is still not the case.
When it comes to assessing potential startups, there are three core criteria that we apply. First, the company must also have it as its main mission to increase access to financial and healthcare services. We hereby target the long tail of the underserved in these types of services, because we believe that these basic necessities really allow people to take charge of their own lives. Once you do have access, a service may still be expensive. That is why our second criteria is that the new product must make services more affordable. We look for companies that decrease barriers to entry by offering a product at a better price point or maybe even for free with another way to monetize it.


"If you look at basic financial and healthcare services, access is still a huge problem."
The third factor we care about is the social responsibility of the startup. This is actually a really important one, because sometimes companies exist not to serve their customers but to serve themselves. There is nothing wrong with this per se, but for us, it is really important to invest in companies that not only drive access and affordability, but that are building something which adds social value.


Where does the Southeast Asian tech industry stand in terms of equal representation between women and men?
Southeast Asia in many ways is a leader here. There is very strong diversity across the Southeast Asian tech industry, with many women active across all levels of technology startups. Unfortunately, female founders and co-founders are still few and under-represented. In terms of our portfolio companies, almost half of all employees in our portfolio companies are female, while around half of their customer base is also female.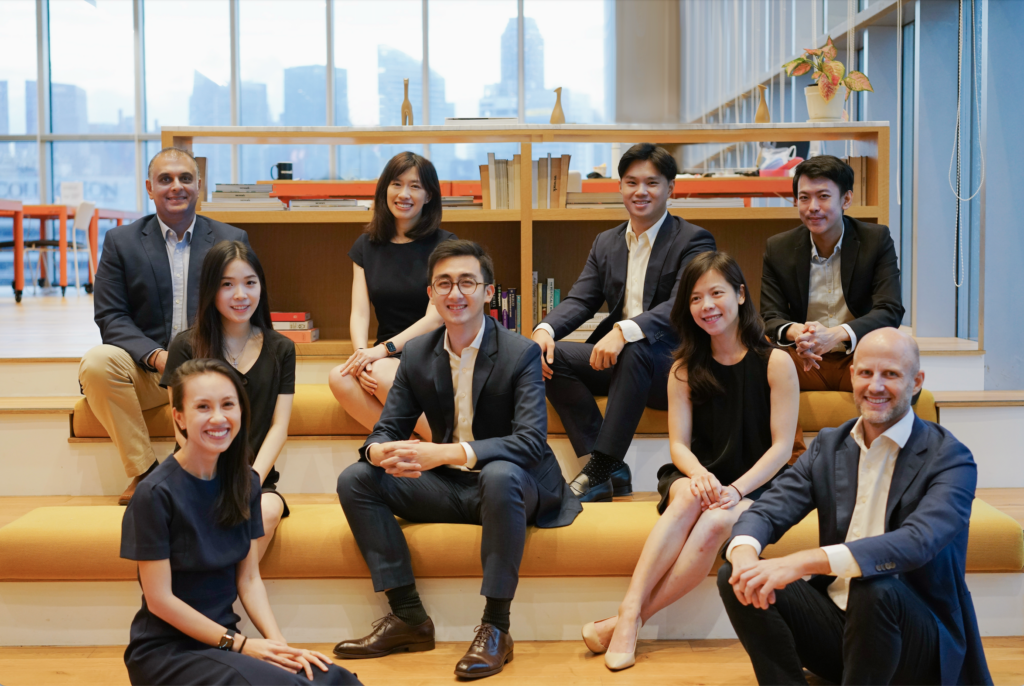 Speaking about our firm, we are really proud to have been recognised as a 2x Challenge participant by DEG. This is not only based on our portfolio and its customer base, but also the management of our fund where three out of six general partners are female. We have Jen who is our partner on investments and who started with us as a principal. Then we have Elise and Ling, our general counsel and COO respectively, who are also general partners.
We strongly feel that having equal representation in management is extremely important, but unfortunately it is still not common in most places in the world. For us at Integra it was actually not a deliberate choice, but simply because they were the best candidates for the job. Nonetheless, it is something we are really proud of!


As Integra's Net Impact Coordinator, you oversee the management and implementation of your Net Impact Framework. Can you tell us more about this framework?
Sure, we actually just finalized it! For us, it was a process of formalizing what we were already doing in practice and making it more effective. And I believe that we are one of the first in the Southeast Asian venture industry to adopt such a Net Impact Framework.
To start off, what do we mean by Net Impact Framework? In essence it is a combination of an impact framework and an ESG management system. On the impact side, we aim to achieve something positive with our investment strategy, which is driving access and affordability to responsible health and finance.

We strongly feel that having equal representation in management is extremely important, but unfortunately it is still not common in most places in the world."
On the ESG side, we are committed to manage risks and fully integrate ESG practices into our processes. The formalization of our Net Impact Framework was done together with one of our cornerstone LPs – DEG from Germany. As part of their investment, they supported us in working with a consultant called Steward Redqueen, who helped us to really formalize this into a step-by-step framework across our entire investment process, portfolio management process and exit process as well. We now have a full system that features at every step of our investment cycle. This framework is a component of our decision-making process and our thinking around what we want to achieve and how we want to achieve that.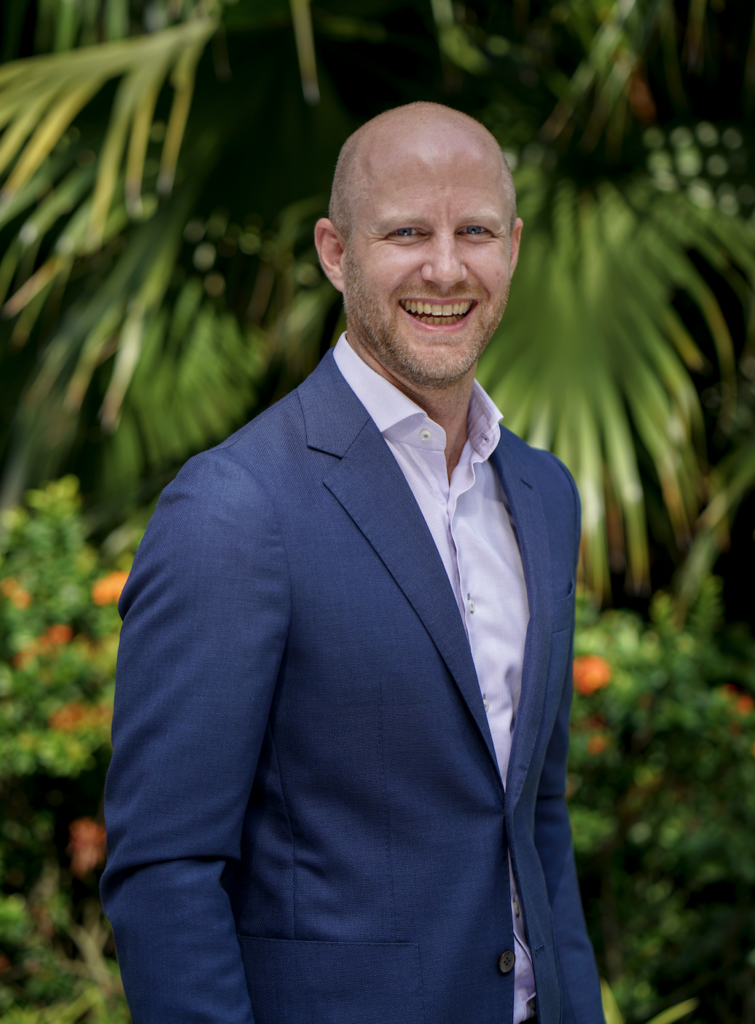 How do you work together with your portfolio companies on ESG? Next to them having an impactful business model, do you track any other metrics like diversity or sustainability?
First of all, I want to stress that impact and sustainability are a core part of our mission. We don't just have a meaningless ESG framework in place that we don't do anything with. For us, impact is really about the types of companies and founders that we partner with. Their mission by definition is typically very aligned with what we are trying to achieve, so talking to them about impact comes very naturally.
When it comes to our relationship with our founders, we collaborate with them in a number of ways, such as facilitating their consideration of impact issues in their day-to-day operations. For many of our portfolio companies this is fairly simple, because we invest mainly in software. The big environmental issues that you see in infrastructure are typically not relevant to software companies – for them, the risks revolve more around social and governance issues and we often emphasize the need to establish mature processes around labor laws, or setting up good governance.
Once that is in place, we move on to measuring and reporting. Young companies typically don't have much in place for that, which makes sense because they are just starting out. We typically help our startups set up reporting dashboards that we use for other companies and ourselves, and talk to them about the most important metrics to measure.
Of course, these startups already measure financial metrics and other north star metrics like transaction volume or number of people served. Our purpose is to help startups think about other metrics that are important to measure – for instance the gender balance in their company and customer base, or if they are serving more rural or urban customers. If their mission is to serve blue collar workers, then how can they make it more explicit in their process and KPIs to report on that goal?


"Our purpose is to help startups think about other metrics that are important to measure – for instance the gender balance in their company and customer base…"
All this helps to improve how the companies can present themselves – it can help them raise capital from other investors who find this social aspect of building a business important. And it can help them build a brand and define their positioning in the market. All in all, our experience with founders has been very collaborative and very positive to date!


Looking forward, what needs to happen in the venture ecosystem to drive ESG forward and accelerate adoption of ESG practices?
First of all, standardization is really important and challenging at the same time, because different capital allocators have different topics or metrics that they care about. If you add it all together across different funds and companies, there are countless different standards, frameworks and metrics. This is not an easy problem to solve and not something that we could solve by ourselves by any means. But hopefully the entire industry can find ways to be as standardized as possible!
Secondly, we need more digitization. While we are in the business of investing in technology, ESG and impact have traditionally been very paper-based initiatives. Digital dashboards and digital reporting that flows directly from core systems would greatly help to decrease the manpower and resources required at both the founder and manager level to handle these frameworks on a day-to-day basis.
Thankfully, we haven't encountered any problems so far in terms of acceptance to ESG practices in Southeast Asia. The companies and funds we speak to are extremely receptive on this topic and really care about making a positive difference.
—

About Chris Kaptein
Chris Kaptein is a Managing Partner at Integra Partners and was formerly a partner of Dymon Asia Ventures. Prior to joining DAV, Chris was a co-founder of a venture capital fund focused on early-stage technology investments in Asia. Selected investments include 2C2P, DemystData, Lufax, and Exchange Corporation Limited. Prior to that, he spent 7 years with the Robeco Group, a global investment group with US$255 billion in assets under management, where Chris was the first employee in Greater China and helped set up the Group's regional venture arm in Asia. Chris holds an MSc degree in Econometrics from Maastricht University, studied at Fudan University in Shanghai and is a CFA charter holder. Chris has lived and worked in Taipei, Shanghai, Hong Kong and Singapore since 2004.
On behalf of Integra Partners, Chris sits on the boards of Advance, Brankas, Flow, Jirnexu and Sprout. Chris is also an advisor to the board of UBX, the digital arm of UnionBank of the Philippines.
Linkedin

About Integra Partners
Integra Partners is a multi-disciplinary sector-focused venture capital fund manager based in Singapore, with the latest fund aimed at empowering tech entrepreneurs to drive access and affordability to responsible financial services and healthcare in Southeast Asia.
Website – Linkedin

About Danchun Chen
Danchun joined Blue Future Partners as an Analyst in 2020 as part of the research team. She is fascinated by the great impact of venture capital and tech startups on the future economy at a global scale. Before joining BFP, she spent time in Strategy Consulting, Startups and Venture Capital across China, France, Singapore, India and Switzerland.
Danchun holds a Master in Management from EDHEC Business School in France and a Bachelor of Arts from South China Normal University.
Linkedin

About Blue Future Partners
Blue Future Partners is a Fund of Funds with decades worth of experience in investing in Venture Capital. We specialize in backing Emerging Managers focused on early-stage technology investments. We are people-centric and relationship-driven. We have a global mandate and existing relationships with Emerging Managers in the US, Europe, Israel, China and South East Asia.
Website – Linkedin – Twitter – Medium